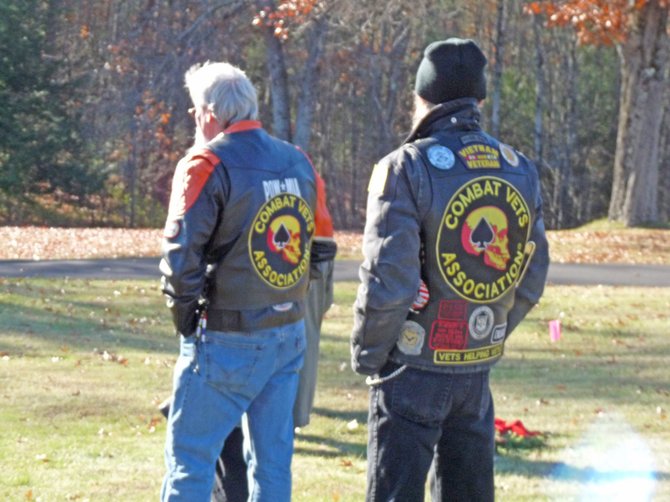 Ticonderoga — The Ticonderoga Historical Society, town historian and Ticonderoga Cemetery Board will sponsor the fifth annual Veterans Memory Walk at Streetroad Cemetery on Sunday, Nov. 6, at 1 p.m.
Everyone is invited to join Bill Dolback, town historian, and the members of the Ticonderoga Historical Society and cemetery board as they honor veterans buried in not only Streetroad Cemetery but also in other cemeteries in the Streetroad area: Mission Cemetery, Ingalls Cemetery, Miller Cemetery and Thompson Cemetery.
The memory walk will take a path through the cemetery pausing at the gravesites of selected veterans. Many of the veterans to be honored this year served in earlier conflicts such as the American Revolution and the War of 1812 making this of particular interest to those following the early family histories of Ticonderoga.

Once again WWII veteran and trumpeter John Porter plans to open the ceremony with the national anthem and close it with the playing of Taps.

"John's reverent contribution to these observances over the years is his mark of distinction," said June Curtis of the historical society.
On Nov. 11, 1954, Dwight D. Eisenhower signed a proclamation calling upon all citizens to observe Nov. 11 as Veterans Day. "It is my earnest hope that all veterans, their organizations, and the entire citizenry will join hands to insure proper and widespread observance of this day," he said.
"So, please join hands with us on this special day, the Sunday before Veterans Day, as we gather at the Streetroad Cemetery to honor those brave individuals who fought around the world for our freedoms," Curtis said. "Although we cannot promise warm weather, we can insure a proud tribute and heart-warming experience. Please dress warmly."
Following the program, the Ti Historical Society will serve refreshments back at the Hancock House in Ticonderoga.
For additional information contact the Ticonderoga Historical Society at tihistory@verizon.net or 585-7868.

Vote on this Story by clicking on the Icon