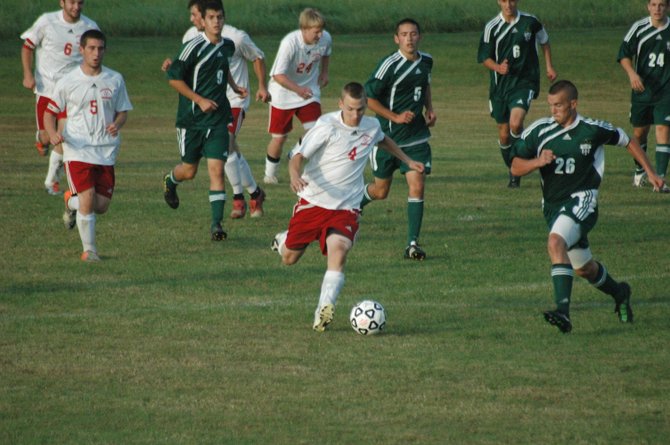 continued — The Elizabethtown-Lewis Lions hope to spoil a potential three-match between the Warriors and Eagles, as the third seed (10-3-2, 8-2-2) will look to get past sixth-seeded Wells at home Oct. 28 at 3 p.m. The Lions will be led by Hunter Mowery's 14 goals and 11 assists, while Brody Hooper and Connor Apthorp have each tallied 10 goals for the Lions and senior goalie Brock Marvin has recorded five shutouts while making 73 saves and giving up 11 goals.
The final first-round matchup is between a pair of Division III teams, as the Minerva/Newcomb Mountaineers will travel to face Schroon Lake Oct. 28 at 3 p.m.
The winners of the opening round games will play at the site of the highest remaining seed on Wednesday, Nov. 2, while the two remaining teams will play for the Section VII/Class D championship on Saturday, Nov. 5 at 7 p.m. at Plattsburgh High.
Girls Class B soccer
The opening round begins with the AuSable Valley Lady Patriots, seeded third (11-4-1, 7-4-1) will host the sixth seeded Northeastern Clinton Lady Cougars (3-8-1) on Tuesday, Oct. 25 at 5:30 p.m.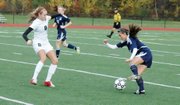 The Patriots are led by the nine goal, three assist regular season performance of Cammey Keyser, along with seven goals and two assists from Amanda Hamilton and Megan Colby's seven goals and four assists. Mallory Honan has 13 goals and two assists for the Cougars.
On Wednesday, Oct. 26, the opening round continues, but without the Beekmantown Lady Eagles, who received a first round bye as the top seed in the tournament (11-0-1). The Eagles are led by Kallie Villemaire's 17 goals and nine assists, while Jess Huber has added 15 goals and seven assists.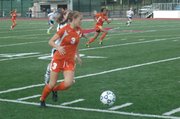 The second-seeded Plattsburgh High Lady Hornets (8-6-1, 7-4-1) will play host to the seventh-seeded Saranac Lake Lady Red Storm (1-11-0) with a 5:30 p.m. start time. Marle Curle leads the Hornets with six goals and four assists, while Madison Trombley has added four tallies in the goals and assists columns. The Lady Red Storm are led by goalie Regan Kieffer.
Vote on this Story by clicking on the Icon