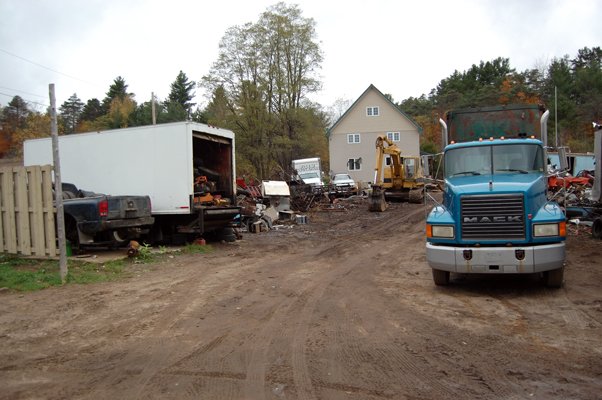 continued — When reached for comment Tuesday, Reed said he understands and appreciates the town's point of view regarding his property and offered an explanation as to the amount of debris that has reaccrued on his land.
"We were doing really good and were just slammed with cars [to recycle] and we could not clean up fast enough," said Reed.
Reed said he's also had equipment problems in recent weeks that have led to an inability to keep his property cleared as routinely as both he and the town would like.
"We recycle so many metals," he continued. "Piles go down and come back up. In another week it will be all gone again."
Reed said he has not been contact by Perry regarding the most recent code issue concerns and welcomed a discussion with the code enforcement officer if it means resolving the issue.
"I don't want [the town] to put me out of business," said Reed, who said he wanted to avoid paying "exorbitant fines."
Zappala offered an explanation of the town's course of action Monday night, which will be primarily to further investigate the matter.
"We're looking to see if there are violations, and if there are violations, to prosecute [Reed] and to bring him into compliance," said Zappala.
Vote on this Story by clicking on the Icon