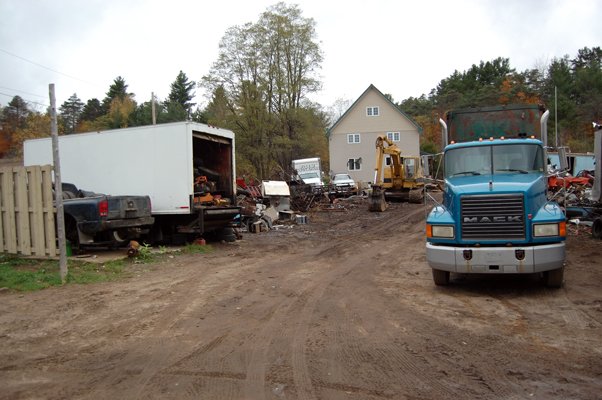 Saranac — The town of Saranac could be on its way to court to prosecute a local landowner.
During his regular report to the Saranac Town Council Monday night, Town Attorney Frank G. Zappala gave the council an update on a property that has been under scrutiny in recent months for being a blight in the hamlet of Redford.
The property, located on State Route 3, is owned by Jesse Reed and, as Zappala explained following the meeting, the issue of the property being an eyesore has been ongoing for several years.
"[Reed] has had business activities going on at the property for some time," said Zappala. "The issue always was whether or not he was in compliance with the laws that were applicable to the property."
Reed owns and operates Recycling Technologies, a scrap metal recycling business, on the property. The matter of contention, said Zappala, has been the amount of "junk" on Reed's property that has been dubbed an eyesore by those who have complained about the matter.
"It's been an ongoing, constantly changing problem that we have to address periodically," said Zappala.
Back in 2009, the town filed a petition against Reed stating he was in violation of town codes which prohibit excessive debris on properties within the town. The petition, initially filed in Saranac Town Court, was transferred to Black Brook Town Court due to a conflict of interest with the justices who served in Saranac, said Zappala.
Ultimately, Reed was ordered to pay a one-time fine and clean up his property. However, the issue has presented itself again, said Zappala, who has been working with Town Code Enforcement Officer Todd Perry to investigate the matter. Zappala told the council Monday night he foresees the council going back to court "in the near future."
"It's a matter of not complying with the laws that are on the books," said Zappala. "In our opinion, there is a consistent disregard with the proper way to run a business on his property."
(Continued on Next Page)
Prev Next
Vote on this Story by clicking on the Icon