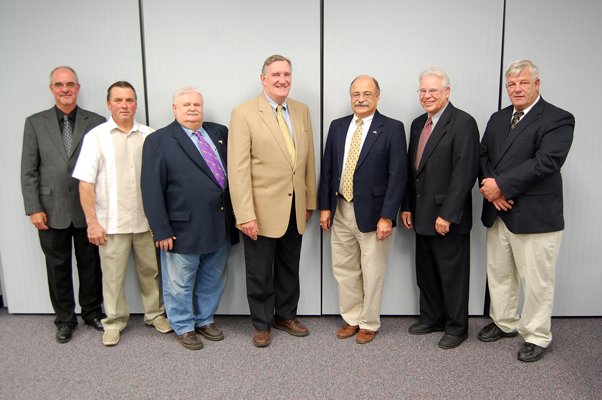 continued — Mannix said one of his major objectives over the next four years will be to build a stronger workforce within the town.
"We have done a good job of attracting retail enterprises and we will continue that; but we need to focus more on attracting quality manufacturing and service sector employers. That will produce quality jobs," said Mannix.
Wood has been a candidate for office five times and won a race for a four-year term as a town councilperson in 2003 and was re-elected in 2007.
Wood said the town faces many opportunities and challenges which "will test our ability to cooperate and innovate as a community."
"I will continually strive to make good use of our opportunities for responsible growth, promote higher wage jobs, upgrade our infrastructure, seek grants and shared services to keep costs down and be open and responsive to the needs and desires of the residents of our town," said Wood. "We have made significant progress over the last four years in town policies, finances, land use, job creation and a long range vision for our future."
Verville, president of Verville Enterprises — a real property, rental property and development corporation — said he understands the issues facing the region and will make "sound business decisions" if elected.
"The issues in the town are the same as county, state and the nation face, delivering services without spiraling taxes or the mountain of large deficits," said Verville. "The key to controlling taxes is responsible management, promotion of the town and to stimulate economic growth. The town is a multi-million dollar a year business, the taxpayers are the stock holders, the dividends are quality services and stable taxes."
Town Highway Superintendent candidate James W. Woods is currently the Deputy Highway Superintendent. Woods states he wants "to complete projects that had to be postponed because of unforeseen weather disasters seen over the past year.
Vote on this Story by clicking on the Icon