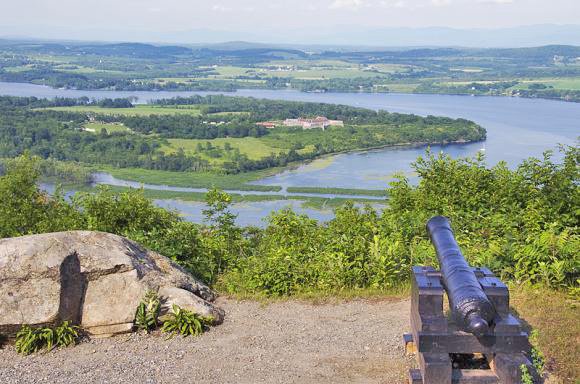 continued — "Sandy's passion for Fort Ticonderoga's mission and community connection to Ticonderoga make him the ideal successor to Peter Paine as president of the Fort Ticonderoga board," Hill said. "He has been a valued adviser and I look forward to our partnership in the future as Fort Ticonderoga achieves its vision to be the premier military historic site and museum in North America."
Morhouse is a member of several boards including Office Power, Inc., Lasair Capital, LLC, Broad Hollow Estates, Inc., Damon Runyon Cancer Research Foundation, The Benedictine School Foundation and the Arto Monaco Historical Society. He also serves on the executive committee of the Ticonderoga Revitalization Alliance, an organization committed to building economic growth in Ticonderoga and the surrounding region.
The Fort Ticonderoga Association is the not-for-profit educational and cultural organization. Serving the public since 1909, Fort Ticonderoga engages more than 70,000 visitors annually and is dedicated to the preservation and interpretation of Fort Ticonderoga's history.

The historic site and museum includes the restored fort, museum galleries, approximately 2,000 acres of land including Carillon Battlefield, Mount Defiance, the northern end of Mount Independence and the King's Garden.
Fort Ticonderoga is home to one of America's largest collections of 18th-century military material culture and its research library contains nearly 14,000 published works focusing on the military history of northeastern North America and New France during the 18th century.
Vote on this Story by clicking on the Icon