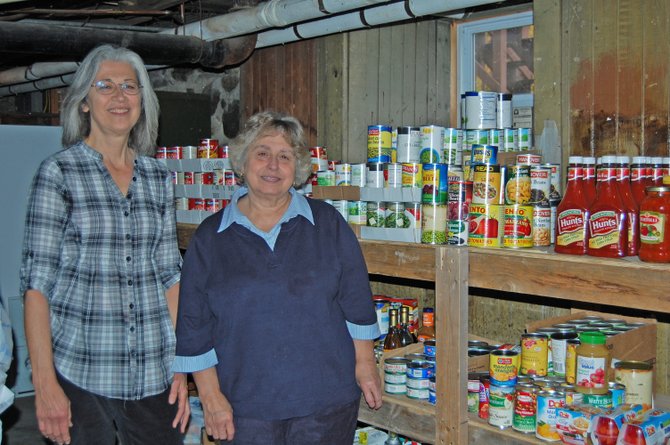 continued — "We are in dire need, but we are so grateful to all those that continue to help us in anyway they can. It is truly a wonderful thing to see," Morse said. "It will tug at your heart to see people in such need, but the people are so grateful and it feels good to be able to help."  
The food pantry is open once a week, every Wednesday from 10 a.m. to noon. Anyone interested in receiving aid from the pantry should show proof of residency. 
 To make a donation to the Moriah Food Pantry, checks can be sent or dropped off at the town hall, 14 Park Place, Port Henry 12974. To learn more about making a donation to the Moriah Food Pantry for for information on receiving aid call Redman 546-3378. 
"When the community helps it is a snowball effect, We're very lucky and grateful to the town," Redman said. "The food pantry is possible because of people who donate." 
Vote on this Story by clicking on the Icon