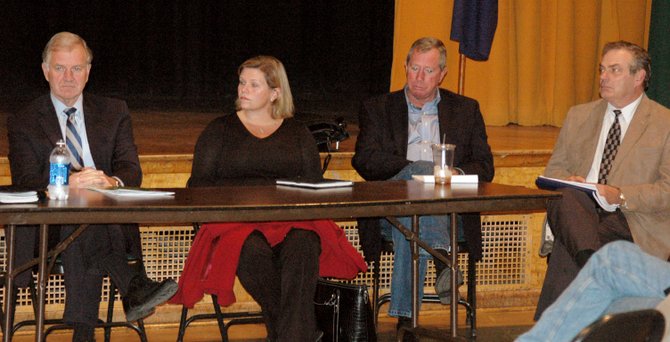 continued — "I think too much is made of the figure," Douglas said. "Success for us in this process is that we have created a stronger bond for collaboration in this seven-county region. We want the plan to express the opportunities, goals and challenges in this region. I do like our chances in the initial competition."
Douglas did say that the state has told the council that populus or the amount of urban development in an area would not factor into the process, which he said was good for a region that has no major metro area.
"If it came down to that, we'd lose every time," Douglas said. "There is no other region at all that looks like ours does and that is challenging because we have to start from scratch with a more diverse, complex, all-encompassing plan."
Douglas said that small businesses were the root of job creation for the North Country region, and that community development also played a role in their plan.
"You can only have a strong economy if you have a strong community," Douglas said.
Douglas also said the Adirondack Park region is a key component of any development plan for the NCEDC.
"It will very much be a part of the process not only in the beginning but as we continue down the road," Douglas said.
The NCEDC has held a number of community forums thus far, and will complete their mission of visiting every county within the region next week.
"The input that we have received has been informative, helpful and appreciated," Douglas said. "All of the input has been taken back to the council, has been used and will continue to be used as we continue to draft and finalize this plan."
Vote on this Story by clicking on the Icon