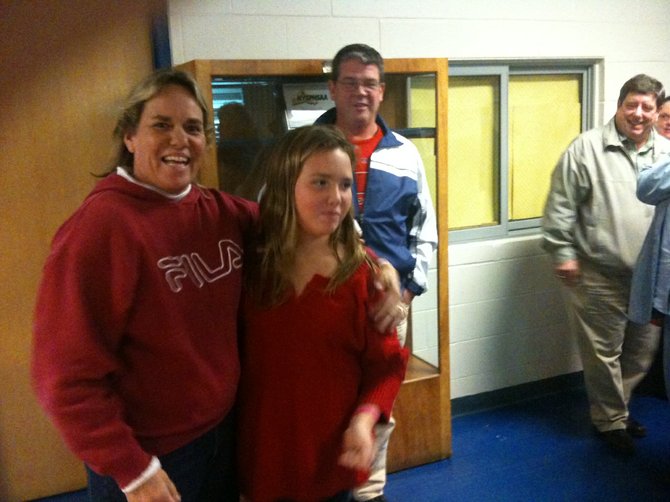 continued — The board's next meeting, set for this upcoming week, focuses on facilities needs. Board members will be grappling with the issue of potential consolidation of facilities, or sharing services and programs with other school districts.
The board will undoubtedly be evaluating options regarding repair or replacement of the high school's roof, which is deteriorating, school board president Dean Moore said. The cost to remediate or replace the roof range up to $1 million or more — an issue that is burdensome when taxpayers are grappling with the school district's increased fuel, utility and personnel costs while state revenues are decreasing.
Tuesday, Angell sounded positive about finding solutions.
But while some have called for WCS elementary pupils and high school students to be taught together in one of the district's two campuses, Angell said such a concept wasn't really viable at this point.
"With our 880 or so students, consolidating into one school building is impractical, considering the specialized curriculum needs and state mandates on appropriate class sizes," she said. "But I'm dedicated to making school operations as efficient as possible — and I'll be taking nothing for granted."
Election observers said that Powers' vote total was substantial considering his relatively few years in town.
Powers called Angell's home after the outcome was announced to offer his congratulations. He said later that he was hoping that she follows through on her pledge to benefit the students while keeping the concerns of the taxpayers in mind.
"I know that Diane has a lot of good ideas, and I hope she follows through with them," he said.
Vote on this Story by clicking on the Icon