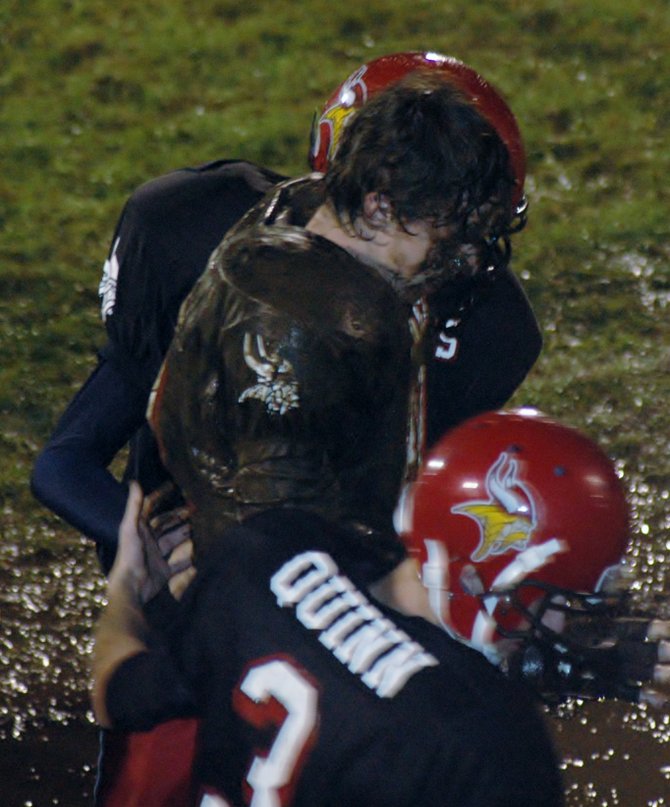 continued — "You put those into the end zone, and you have a 14-14 score and you never know what happens then," Tesar said. "They are a good team, and we are playing better as the year has gone by."
Weightman finished 3-of-5 passing for 26 yards and the one scoring throw while running 10 times for 57 yards and a score. McCasland ran the ball 14 times for 91 yards and a score, and KJ Houle ran the ball three times for 31 yards.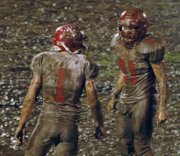 Curran was the only player to break the 100-yard plateau, rushing the ball 25 times for 106 yards for the Vikings. Ida had 68 yards rushing, but was taken out of the game due to injury.
Both Burrell and Tesar said that they are pleased about their teams' development throughout the year.
"We want to be in a position where we are peaking in the playoffs, and we are trying to get there," Burrell said. "Getting our running game going has been huge, and Matt has had some big runs for us and KJ has done some good things."
"We play Beekmantown to end the season, and they are a lot like Saranac," Tesar said. "We are going to play the best defense that we can and get ready to roll for Tupper Lake in the playoffs."
Vote on this Story by clicking on the Icon