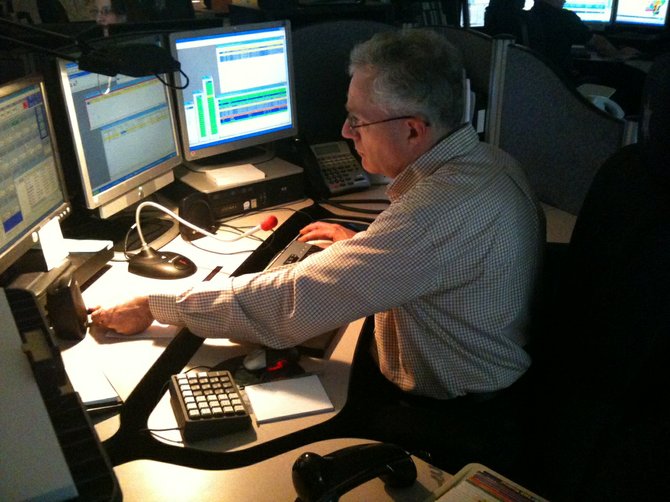 Queensbury — For nearly 20 years, cell phone bills in New York State have listed a "911 wireless surcharge" imposed by the state government to pay for local public safety communication costs.
But for decades, a very small portion of the money collected — about $1.4 billion since 1994 — has ever gone for the designated purpose.
Instead, the money collected by the state has been spent on everything from pizza to clothing or travel -- even tie clips -- for various state emloyees, as well as general government expenses, according to documents uncovered by the Syracuse Post-Standard.
Irked at the state for raiding the 911 funds that should go to county dispatch centers, Warren County is now looking into joining other municipalities statewide in a lawsuit against New York State to force them to spend the money on its real purpose.
Warren County Sheriff Bud York said this week that the state taking the money from the public under false pretenses was shameful, if not outright illegal.
"The state is ripping us off," he said. "They're stealing this money from the general public, and it's politics at its worst."
The Warren County Board of Supervisors asked new County Attorney Martin Auffredou Wednesday to evaluate the status of a lawsuit that Erie County is formulating against the state, seeking distribution of the money collected — nearly $200 million in 2010 — to the counties, who equip, maintain and operate dispatch centers for police, fire and ambulance calls.
York said Warren County alone spends $1.7 million annually to operate and staff its dispatch center, and the state pays only $33,000 or so annually towards its operation.
That latter sum is a portion of the meager 6 percent of the $200 million of the 911 surcharge the state presently returns to counties.
New York State 911 Coordinators Association recently requested a state Attorney General investigation into this matter. In addition to being inappropriate, the State's raiding of 911 funds could also indeed be against the law. The Attorney General in Tennessee recently concluded that raiding of 911 funds in that state was illegal based on the federal Enhance 911 Act legislation of 1994.
(Continued on Next Page)
Prev Next
Vote on this Story by clicking on the Icon