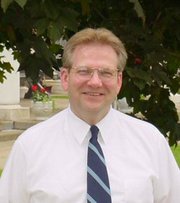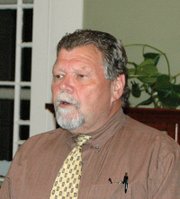 Elizabethtown — Incumbent Essex County Clerk Joseph "Joe" Provoncha will face a challenge from a former member of the department in the general election Nov. 8.
Provoncha, running on the Republican ticket, will vie for re-election against Brent Vosburg, running on the Democrat line.
Along with the county race, several towns within Essex County will see challenges to incumbents or a new crop of candidates trying to replace outgoing representatives when voters go to the polls on the second Tuesday in November.
Some towns, however, have uncontested elections, based on petitions filed to the Essex County Board of Elections. The following is a town-by-town recap of those running for office:
Chesterfield
With no contested elections in the town, voters will see familiar faces on the ballot with Supervisor Gerald "Gerry" Morrow (D), town clerk Lynn Jarvis (R), councilmen Joseph Kusalonis (D) and Russell Blaise (R), superintendent of highways Philip Pray (R) and tax collector Bruce Bourgeois Jr. (D).
Elizabethtown
Incumbent Supervisor Noel Merrihew III (R), will face a challenge to his seat in the form of Margaret "Maggie" Bartley (D).
On the town council, a pair of seats are being vacated by Philip Hutchins and Michael McGinn, both of whom are not seeking re-election. A field of four candidates is looking to take the two seats, including Evelyn Hatch (D), James Phillips (D), Michael Doyle (R) and Ben Morris (R).
Michael Drew is running unopposed for the position of highway superintendent, replacing the late Denis Aubin.
Essex
Supervisor Sharon Boisen (I) will have a challenge in her bid for a second term as Essex's top administrator, as she will be running against Frank Walls (R).
Incumbent highway superintendent Jim Morgan Jr. (R) will also face a challenge from David Murcray Jr. (D) for the position.
All other positions in Essex are unopposed, including town justice Stephen Sayward Jr. (R), town clerk and tax collector Catherine DeWolff (R) who would replace current town clerk Audrey Hoskins), town councilmen Harold MacDougal (D) and Mark Wrisley (R), along with assessors Patricia Gardner (R), David Sayre (R) and Grace Drummond (R).
(Continued on Next Page)
Prev Next
Vote on this Story by clicking on the Icon