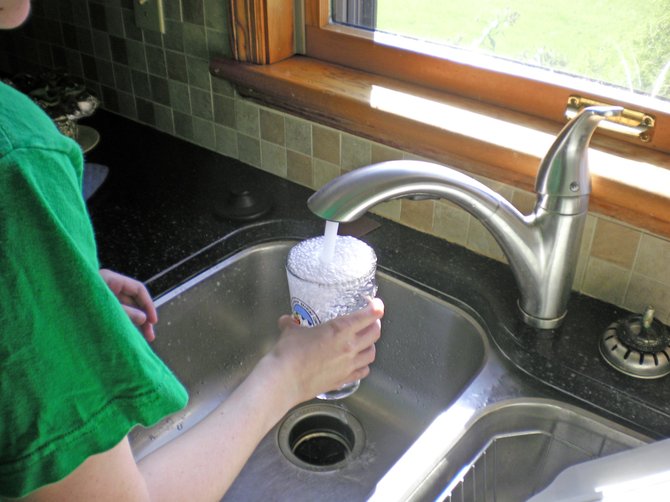 Ticonderoga — Facing a state mandate, the town of Ticonderoga is about to begin a comprehensive water system upgrade.
Town officials hope to replace the existing water system, which draws water from Lake George and Gooseneck Pond, with a series of wells.
"The issues are daunting," Wayne Taylor, Ti trustee, said of the town's water system problems. "We want to do what's best for our town now and in the future. We feel this is the right move."
The proposed groundwater project is estimated to cost up to $13.8 million.
That's actually a bargain. The state Department of Health has ordered Ticonderoga to either replace Gooseneck or cover it. Covering the reservoir carries an estimated cost of $31 million. The state has also ordered repairs to the Lake George water system that could cost another $12-24 million.
Ticonderoga has been declared a hardship case by the state, which makes it eligible for a no-interest loan to cover the project. That's good news, but local officials are hoping for a better deal with the help of residents.
Water customers will receive confidential surveys in the mail this week. Officials are asking that those surveys be completed and returned by Oct. 31. The information obtained will be used to seek grant money for the water project.
The surveys are crucial if Ticonderoga is to qualify for grant funding, Taylor said.
"We're pleading with people to please participate," Taylor said. "This is very important."
"If we don't get responses by mail, representatives of the town will be knocking on doors," said Sue Huestis, Ti water and sewer clerk. "We have to get this information."
Taylor said Ticonderoga is likely to get at least a $2 million grant to start the project, if the surveys are completed.
In 2009 the state Department of Health ordered Ti to replace or cover the Gooseneck reservoir, which was created in 1931. The town developed a plan to replace the reservoir with tanks, but a recent inspection discovered problems with the Gooseneck dam and with transmission lines, Taylor explained.
(Continued on Next Page)
Prev Next
Vote on this Story by clicking on the Icon