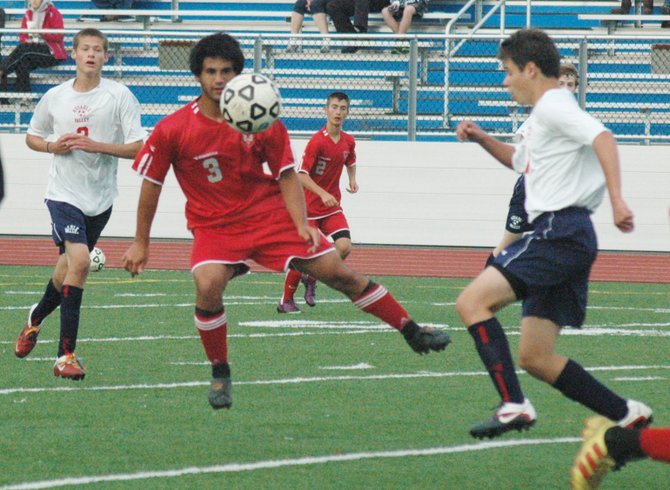 continued — The Bombers scored an opening game 25-10 win and extended the match to a fifth game with a 25-19 win in the fourth. The Cougars scored wins of 25-13 and 26-24 in the second and third games.
Stephanie LaValley had three aces to go with 13 assists and 21 digs for the Cougars, while Vada Loya had three aces and 38 digs while Sarena Foster added seven kills, four blocks and 11 digs.
Danielle Balestrini had six digs and seven kills for the Blue Bombers, while Olivia Dempsey added five kills and 18 assists.
Beekmantown drops game, not match
The Peru Indians scored the first win of any kind against the Beekmantown Eagles with a 26-24 second game win Oct. 4, but the Eagles scored wins of 25-11, 25-17 and 25-13 in the other three games to stay undefeated in match play.
Emily Anderson had three aces, three blocks and six digs for the Eagles, while Kiana Archer added 24 assists, four kills and 16 digs and Courtney Wilson had eight kills and 19 digs.
Paige Moore had seven kills and 15 digs for the Indians, while Sam Banker had 21 assists and seven digs while Abby Higgins had 14 kills and 33 digs.
Gymnastics
Beekmantown bests Peru
Alyssa Leonard swept the four individual events, earning herself the all-around title and the Beekmantown Eagles a win on the mats against the Peru Indians Oct. 4.
Leonard scored an 8/5 on the vault, a 7.8 on the bars, tied with sister Erica Leonard on the beam with a scored of 8.0, and won the floor exercise with a meet-high score of 9.25.
Lexi Trombley placed second in the all-around for the Indians, with a second place finish in the vault (8.2), a fourth in the bars (7.2), and a third on the beam (7.8).
Vote on this Story by clicking on the Icon