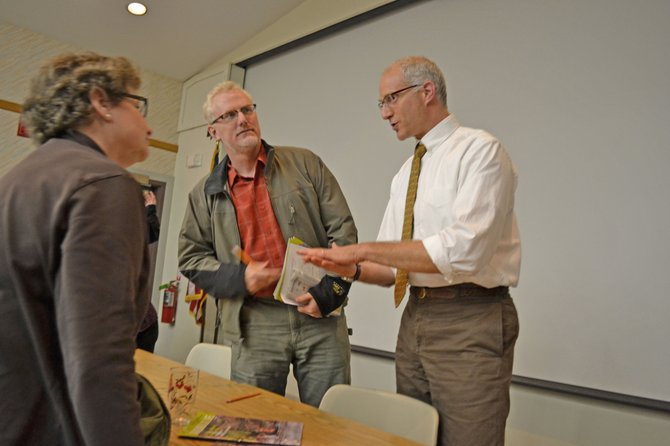 continued — Adirondack-made products should elicit the same pride, Ulrich said.
Hai said it's also important to connect children and families with the outdoors. Many young Adirondackers Hai has met have never been in a canoe or kayak. If youth aren't encouraged to partake in their landscape, it will have less significance for them and they'll be happy to move on to bigger cities with more jobs, Hai said.
Ulrich said she also encountered tourist information centers everywhere she went in Finland. It was easy to find someone who could speak her language or get information on nearby destinations. The park should have the same kind of unified information system to encourage tourism, she said.
Warren noted that getting useful information can be tough in the park. He said he provides weather reports for public radio focused on trail conditions. When trying to find out whether some snowmobile trails were open, Warren said he simply could not get the information.
An issue in the park is some people have an insular mind set that keeps outsiders from enjoying all the same resources as locals, Warren said.
Vote on this Story by clicking on the Icon