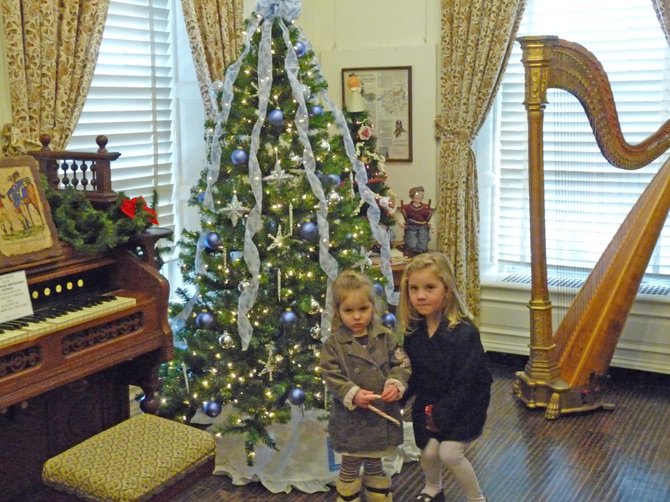 Ticonderoga — The annual Museum Store is returning this holiday season.
The store, located at the Hancock House, will be open 9 a.m. to 4 p.m. Friday, Dec. 2, and Saturday, Dec. 3.
Participating museums will be the Ticonderoga Historical Society, Fort Ticonderoga, Ticonderoga Arts and the Ticonderoga Heritage Museum. Each will offer a variety of items from their gift shops for sale.
The community's industrial history is on display at the Ticonderoga Heritage Museum. Commonly called the "1888 Building" the museum is housed in the only remaining structure of the old Ticonderoga Pulp and Paper mill that once sprawled across most of the lower section of the town.
Today the museum hosts an Adirondack gift shop and displays exhibits on the 200-year history of industries that built the town.
The two primary exhibits center on Ticonderoga's papermaking industry and the graphite used in the Dixon Ticonderoga pencils. There are also exhibits on early tools, toys and games. There are plans for a major exhibit on waterpower, family interactive programs and exhibits, and a series of temporary exhibits on major industries and inventions.
The 1888 Building is an exhibit in itself. It was once headquarters to the International Paper Co. mill that operated along the adjacent LaChute River. When IP moved its mill a few miles north of the hamlet, the building was given to the town. The museum board leases the building. In the past few years the building has received a $100,000 facelift and there are ongoing plans for further improvements.

Ticonderoga Arts is located at the Hancock House. The Ticonderoga Arts Gallery is open Thursdays, Fridays and Saturdays from 10 a.m. to 4 p.m. The contact person is Jerry Cooper at 585-2640.
Fort Ticonderoga, site of America's first victory in the Revolutionary War, is now one of the region's top tourist attractions.
(Continued on Next Page)
Prev Next
Vote on this Story by clicking on the Icon