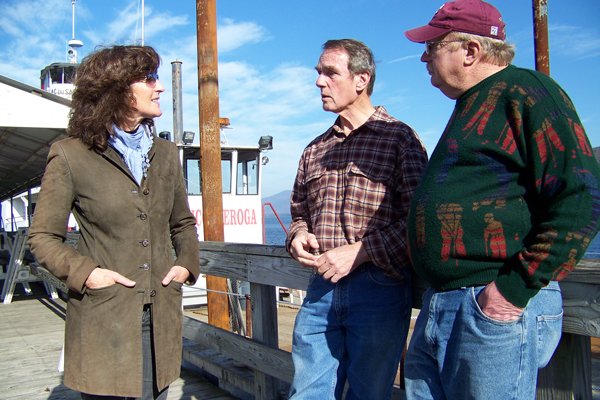 continued — "We'll be opening up the windows of the town hall and letting in some fresh air, focusing on being inclusive to citizens' views," she said."Local people have been disappointed in the prevailing partisanship and that not enough has been accomplished by town government."
She said her goals were to maintain tax stability while focusing attention upgrading infrastructure and pursuing environmental protection.
"There's a lot of visioning that needs to be accomplished," she said.
Supervisor-elect Dennis Dickinson said his primary goal was preserving and enhancing environmental quality.
"Lake George is our calling card and we have to take care of it," he said.
Without revealing specifics, Dickinson said he wanted to pursue progress on issues that face the town.
"Now that we've changed 60 percent of the board, we're going to step up and move on with things for the good of the town," he said.
Vote on this Story by clicking on the Icon