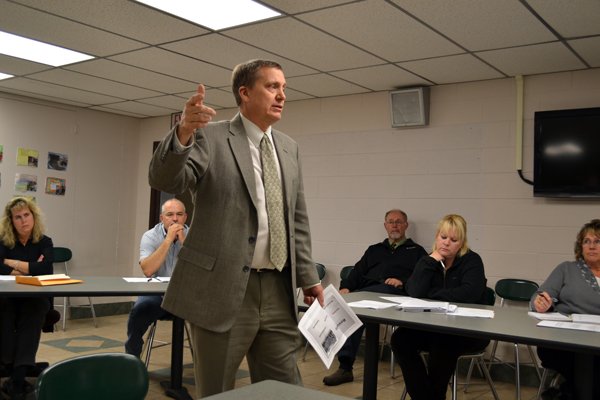 continued — "I've never meant anything to be done for my school alone," said Hults.
Newcomb carefully monitors its expenses, and they find that though they expected visiting students to be revenue neutral in costs, they're actually a revenue boost.
Hults' school provides a teacher for English as a second language, though they're not required to. The salary for the part-time position is completely covered by visiting student tuition, he said.
"It's the perfect response to the problems that we face in these micro-districts," said Voorhees.
It will take a little time to begin the program, said Hults. His school started with cultural exchange J-1 students, but the F-1 visa is how they bring students in now. The F-1 visa is the same type college students use.
The biggest hurdle in being reviewed for F-1 students is waiting for an official to show up at the school to verify its credentials. It took nine months before someone could come to Newcomb.
"It's the federal government, and they don't fast track," said Hults.
At the close of the meeting, Voorhees said he expected greater turnout for a program school administration is so excited for.
"I'm a little disappointed that there weren't more families here tonight," he said.
Getting enough hosts is one of the large problems an international program faces in a small town. Hults said that's the biggest limitation Newcomb has in bringing in students. He had several hundred inquiries last year, but could not house them. His school is pursuing a dormitory for visiting students.
Vote on this Story by clicking on the Icon