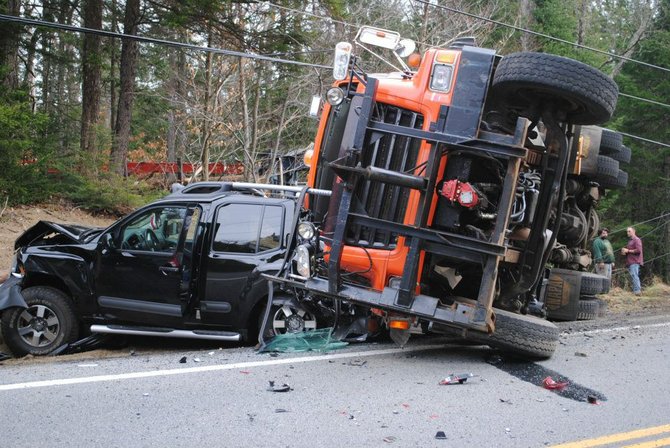 Indian Lake — A four-vehicle collision on Route 30 three miles east of Durant Road left a town-owned dump truck overturned and a 2011 Nissan crushed under a utility pole, according to State Police Troop B in Ray Brook.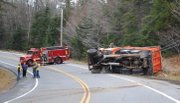 At half past noon, a B & B Forest Products logging truck driven by Matthew Grossman failed to yield right-of-way to a dump truck while making a left-hand turn from a logging road. The dump truck was operated by town of Indian Lake Highway Department employee Steven Cannan.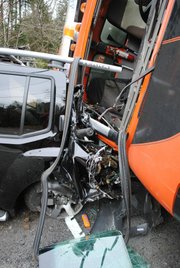 After swerving to avoid a direct collision, the dump truck struck the trailer of the logging truck and overturned, doing little damage to the tractor trailer.
The dump truck struck a utility pole in its fall, shearing the pole and crushing the rear end of a parked 2011 Nissan sport utility vehicle with one occupant, Rodney Rodriguez of North Terrytown, N.Y.
The Nissan was forced by the collision into another parked car, a 2011 Honda, unoccupied.
Two minor injuries were reported from the collisions.
Vote on this Story by clicking on the Icon