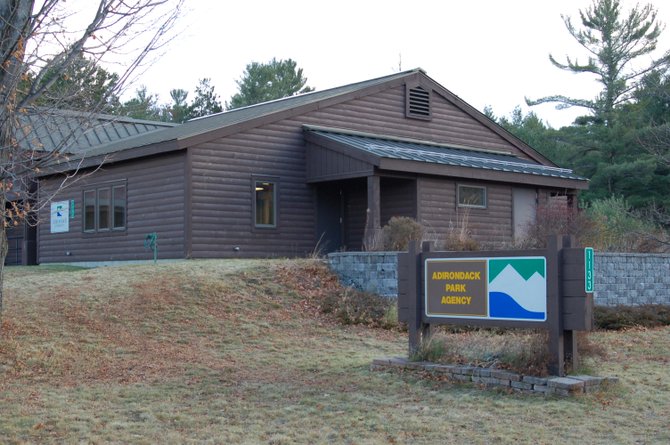 continued — THE ISSUES
Agency staff presented details of four issues to the APA Board during the Thursday meeting. Here they are, listed in the order of presentation:
Issue 3 (Bendell): What are the impacts of the proposed upper portions of the West Slopeside and the Westface development on the existing topography, vegetation and soils; will the development as proposed cause excessive stormwater run-off erosion and slippage in these areas; and what will be the visual impacts during the day and night of these proposed sections. Issue 3 is revised because applicant withdrew the East Ridge development.
Issue 4 (Bendell): Is it feasible to connect the proposed Sewer District 27 to Sewer District 23 via a pump station and associated components, taking into account design, location, impacts (such as noise, odors and visual, among others), costs (including long-term operation and maintenance costs) and any cost-sharing arrangement between Applicant, the Town and the Village, and whether all of the small eastern Great Camp lots (i.e., lots 16-31, inclusive) should be included in Sewer District 27?
Issue 7 (Snizek): What are the impacts, alternatives and appropriate conditions on the use of Forest Preserve such as State facilities in Intensive Use areas (state boat launch, valet service for McDonald's Marina)?
Issue 1: Is the natural resource protection (including visual, forest resource, habitat and other natural resource considerations) implicit in Resource Management land use area adequately protected; are the proposed Great Camp lots "substantial acreage ... on carefully and well designed sites? Are there alternatives and, if so, what are the relative impacts on these resources? The scope of Issue 1 includes potential stormwater impacts and consideration of using Read Road as an alternative. The topics/speakers were: Open space (Weber); Forest resources/habitat/wetlands (Snizek); Soils/surface waters/groundwater (Bendell); Substantial acreage (Sarah Reynolds); Well designed sites (Reynolds); and Alternative design (Weber).
Vote on this Story by clicking on the Icon