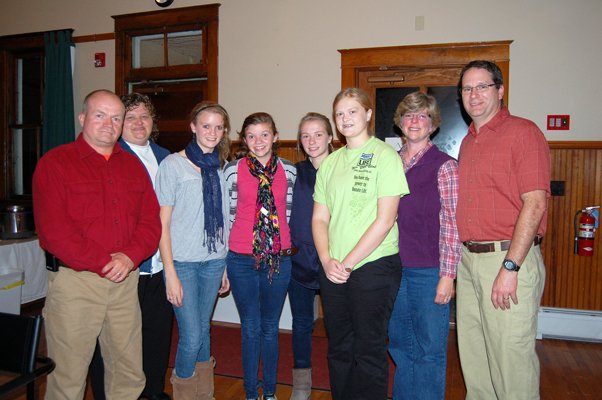 continued — Sudduth is a member of the Westport Volunteer Fire Department, where he serves as the training officer, a captain and EMT of the Westport Emergency Squad.
In 2010, Sudduth gave Westport teen Molly Rascoe his left kidney after she was diagnosed with a rare disease, for which he asked for no recognition, only that Molly live a long and happy life.
Sudduth recounted the experience, questioning whether his action benefitted Molly or himself more. He said anyone could have given the kidney for Molly, but he felt she helped him more by allowing him to be a part of her healing process.
The day Molly was taken to the hospital, Sudduth said he felt helpless and wanted to help.
"The best people in the world were taking Molly away to the hospital, and I'm left there crying and wondering why can't I do anything, and apparently one thing I could do was she needed a kidney," he said.
It wasn't two weeks after the transplant, and Sudduth was back to helping the volunteer fire department any way he could without straining his abdomen. He was able to help by filling gas tanks for the emergency workers and driving. Sudduth said anything involving bending or lifting he was unable to do for risk of ripping his stitches or injuring himself.
"Here's a guy who doesn't talk it, he does it," Forcier said. "I can't think of a person who is more deserving of this recognition than Ben Sudduth."
"Anyone can be a donor," Sudduth said, encouraging others to become organ donors by contacting the Transplant Coordinator at Fletcher Allen Hospital, 802-847-4774, or visiting www.donatelifevt.org.
"There are many ways to help somebody," Sudduth said. "It helped me. I may be doing CPR on someone at 3 in the morning and not be able to save them, but I know I saved one person."
Vote on this Story by clicking on the Icon
More like this story