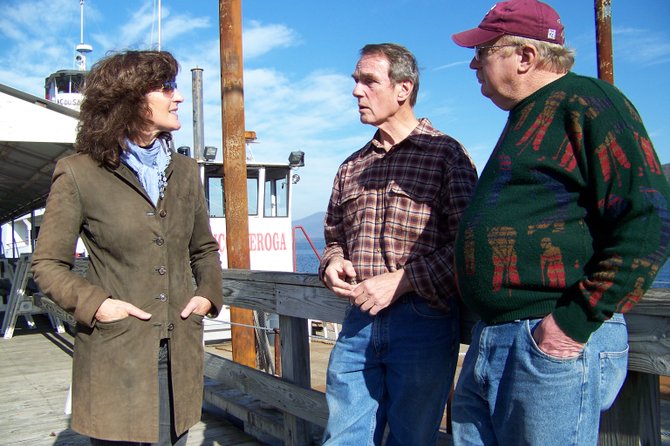 The Lake George Citizens Group made history locally, as their candidate Dennis Dickinson won the town supervisor post with a solid margin, and Dan Hurley and Marisa Muratori — also promoted by the group — bested two veteran Republicans, Caryl Clark and Scott Wood, who had for many years enjoyed solid popular support.
In Warrensburg, a similar upset occurred.
Political newcomers Joyce Reed and Linda Marcella trounced long-tenured Republicans Austin Markey and Dean Ackley for the town board, in a coup that is expected to prompt a substantial shift in local politics.
In the Town of Horicon, blunt, outspoken Town Supervisor Ralph Bentley — who had been handed defeat in the Republican primary by local contractor Bob Olson — scored a stunning comeback win as an independent candidate in the general election. Bentley's hand-picked choice for a successor in his post, political newcomer Matthew J. Simpson, out-polled popular, established councilman Joseph Dooris.
In Johnsburg, the laid-back, affable Ron Vanselow, a rare Democrat in G.O.P territory, handily won an election — his first ever for the town supervisor post — despite a last minute anonymous accusation that he had once smuggled contraband into jail for prisoners, leading to the termination of his job as a GED instructor for inmates. It turns out he had delivered holiday candy to his students as a reward for their efforts.
In Hague, Edna Frasier, deputy supervisor Edna Frasier won a race for the top post, defeating a write-in challenge from David Fitzgerald, to replace career politician Supervisor Dan Belden, who is retiring.
In Stony Creek, newcomers Nathan Thomas and Doreen Ryan edged out established councilman Stanley Ross, although a a slim margin of four votes on election day may be overturned by absentee ballots.
For the post of county Treasurer, the name O'Keefe is relegated to the history books, at least for now.
Vote on this Story by clicking on the Icon