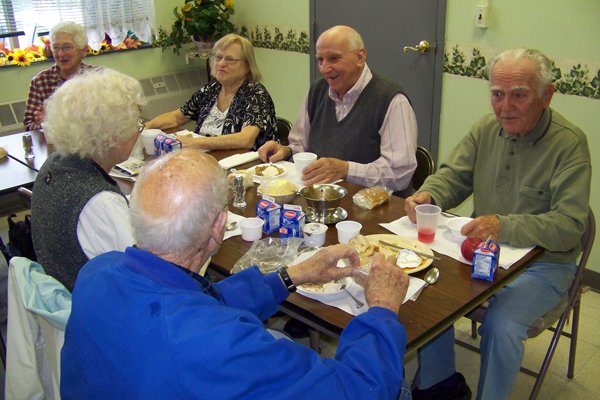 continued — The prior proposed budget drafted in October reflected a 1.9 percent increase in tax levy over 2011.
Lake Luzerne Supervisor Gene Merlino said he objected to the lack of local meal preparation.
"The Seniors enjoy smelling the food being prepared," he said, noting the seniors attending meals at the Lake Luzerne mealsite come in early and enjoy socializing with the workers who may not be there come January. "It won't be the same experience."
Chester Supervisor Fred Monroe also said he opposed the off-site meal preparation, which would mean local job cuts and might prompt a decline in participation.
"This is very troubling," he said. "We're cutting services to the citizens who are most vulnerable."
County Budget Committee members Bolton Supervisor Ron Conover and Merlino voted against the cutbacks. Monroe does not serve on the panel.
Queensbury Supervisor David Strainer suggested that the county negotiate lower leases with the owners of the buildings that house the mealsites, due to abandoning use of their kitchens as of Jan. 1.
Monroe said the budget cuts for 2011 were far too deep, eliminating all but one planner in the planning department, which he noted had brought $28 million into the county over the last several decades. He credited Department director Pat Tatich and senior planner Wayne LaMothe for obtaining grants that have vital to so many of limited income in northern Warren County.
"We just can't replace their expertise," he said. "We're throwing away 30 years of their experience."
Vote on this Story by clicking on the Icon