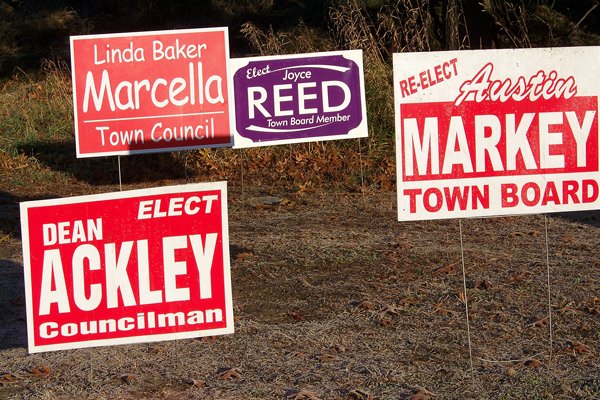 For years, Ackley and Markey have been stalling on efforts to meter town water, while voicing support for developing a new well, an idea that Reed cites as expensive.
Reed noted that if the water were metered, however, the taxpayers would save substantial sum of money through conservation. Municipal water studies indicate that when citizens have to pay for the volume of water they use, overall consumption is reduced 10 to 20 percent.
Reed also said that billing of water should be conducted on usage, to assure an equitable sharing of costs.
Contacted General Election night, Marcella said she was surprised by the width of the 2-1 vote margin.
"People decided they didn't want any more of the 'same-old, same-old,'" she said.
Marcella also said that discord on the town board had impeded progress. Political observers have seen Markey and Ackley often have teamed up on one side of an issue, while Supervisor Kevin Geraghty and Deputy Supervisor John Alexander are lined up on the other side.
"The town needs board members working as a team," she said. "I think citizens are now excited about how we can move forward."
Reed agreed with Marcella's assessment.
"Local residents are ready for a new perspective," she said.
Vote on this Story by clicking on the Icon