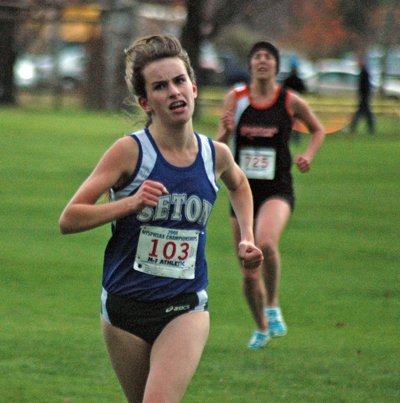 Abby Higgins had 11 kills and 15 digs for the Indians, while Sam Banker had 12 assists.
Class C
The AuSable Valley Patriots avenged a pair of regular season losses to the Plattsburgh Hornets with a five game, 25-17, 25-17, 12-25, 14-25, 25-19, victory in the Class C championship game.
Noelle Miller had 10 kills for the Patriots, while Belle O'Toole had 12 digs and 17 assists, Jacquie Hoey had 24 digs and four aces, and Mirissa O'Neill had three aces and three kills.
Katie Cantwell had 16 kills for the Hornets, while Kianna Dragoon added 29 assists, Kadijah Brown eight kills, and Taylor Witkiewicz had five kills and three aces.
Class D
The Northern Adirondack Bobcats won the Class D volleyball title with a four game, 25-20, 25-23, 17-25, 26-24 victory over the Lake Placid Blue Bombers.
Nicole Durnin had 16 kills and 20 for the Bobcats, while Tessa King added 11 digs and seven kills, Ariel Filion had 16 digs and eight assists, Allison LaMountain seven kills and eight digs, Shonni Valasquez six kills and nine digs and Emma Trombley added 16 assists and six digs.
Olivia Dempsey had 15 assists for the Blue Bombers, while Francesca Pickett had 12 digs, Danielle Balestrini nine kills and 10 digs, Serina Hayes seven kills and 10 assists and Joanna Politi seven kills and seven digs.
Swimming
The Plattsburgh High Hornets scored an impressive win in the Section VII swim championships in Clintonville Nov. 5, with host school AuSable Valley finishing second, Peru third and Moriah fourth.
In the relay events, the Hornets scored wins in the 200 medley 200 freestyle and 400 freestyle to sweep the events.
Sierra Cotrona opened the individual events with a win in the 200 freestyle, touching the wall in 2:04.64. Brin Keyser of PHS finished second, with Emily McCormick of AVCS finishing third.
Vote on this Story by clicking on the Icon