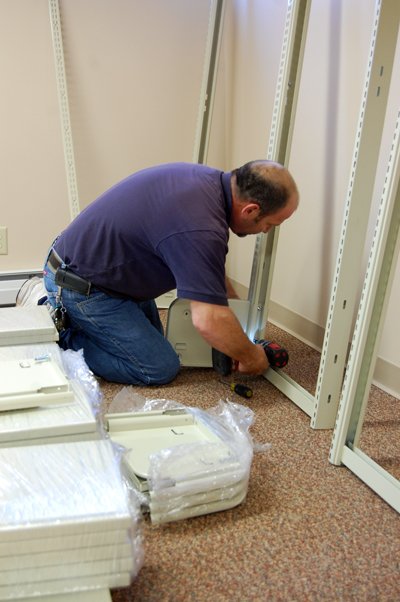 Correction
According to Emily Castine, president of the library's board of directors, it was inaccurate that Friends of the Library, the library's fundraising arm, was required to provide $80,000 toward a $160,000 grant toward the project. Castine clarified the library board needed to meet a 50 percent match of $80,000 in order to apply for a Public Library Construction Grant available from the Division of Library Development in Albany.
Castine also stated it was incorrect the second and current phase of the project consisted of providing furnishings and other equipment for the library at a cost of an additional $80,000.
"We are now in the culmination of Phase I of the multi-phase project with the purchasing of furnishings and cabinetry," stated Castine. "The library has applied for another NYS PLC Grant for Phase 2 which focuses on the completion of a Community Room set up for area organizational meetings with multimedia equipment available for instruction and presentations ... We have met the 50/50 match of $40,000 for this endeavor."
Chazy — The new home for the Chazy Public Library is nearing completion.
Emily Castine, president of the library's board of directors, said a two-year process to relocate the library from its current home on State Route 9 in the hamlet of Chazy is coming to a close as crews finish interior work at the new location on Fiske Road. The library will relocate to the former office of the late Dr. George W. Clark, located around the corner from the Stewart's Shop on State Route 9.
"We've got shelving going up this week, which we hope to have totally installed by Wednesday," Castine said in an interview Monday afternoon. "We're going to then be expecting our cabinetry and our circulation desk to be next."
"Everything seems to be going along quite well," she added.
(Continued on Next Page)
Prev Next
Vote on this Story by clicking on the Icon