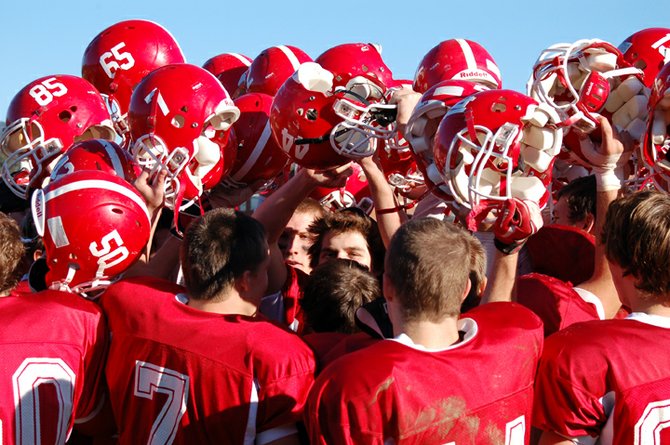 continued — Class D
The Chazy Eagles took their first lead in 168 minutes of play against the Willsboro Warriors in the Nov. 5 Class D championship game, and were able to hold the 1-0 advantage for 72 more minutes in scoring a Class D championship.
"I knew that I had to get the ball on net as fast as I could," Hunter Dominy, who scored the goal for the Eagles, said. "I still thought that the game could go either way. We told ourselves that we were not losing tonight."
Sweeper Nathan Reynolds said that the defensive plan was to make sure that everyone on Chazy knew where prolific Willsboro scorer Clay Sherman was at all times.
"We put pressure on him all the time," Reynolds said. "You have to give credit to Willsboro, they are a great team and we had to come together as a team and work as hard as we have to get the win."
"I had faith that we would play a strong defensive game, but with as much time was left and how good Willsboro is, I wasn't sure if we were safe," Eagles head coach Rob McAuliffe said. "We tried to get to Sherman early before he could do anything with possession."
"This was by far the best of the three games," Willsboro head coach Andy Lee said. "It was back and forth, 50-50 paly. They happened to get us today."
Along with the team play, Lee said that he was impressed with the play of senior sweeper Dakota Sayward, who played the game with a torn MCL and partially torn ACL.
"Dakota was out there for everything and he left his heart out there," Lee said. "It was two great defensive efforts. Chazy is known for the offense and scoring, but it is their defense that shines in games like this."
Vote on this Story by clicking on the Icon