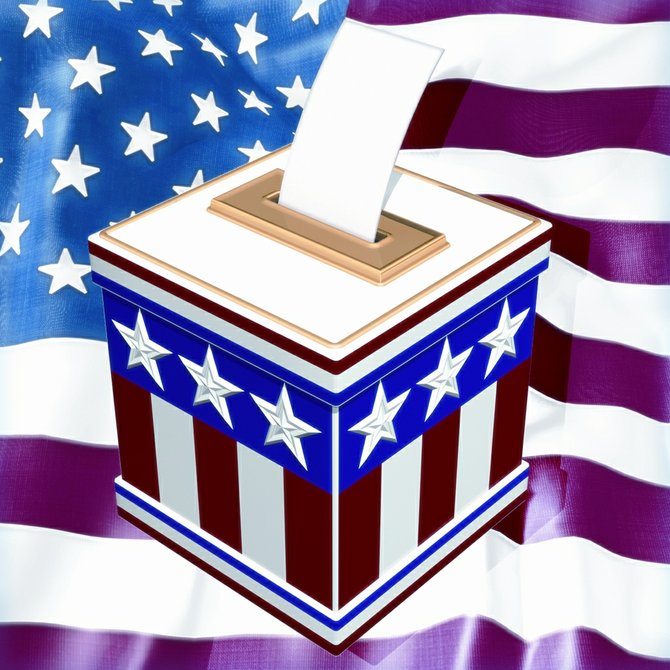 continued — In the town of Ausable, in the race for Town Councilperson, James A. King and Darcy D. Pray led with 396 and 348 votes, respectively, trailed by Jude E. Perkett Jr. with 299 votes. In the race for Highway Superintendent, Timothy E. Booth had 358 votes and Paul H. Ford had 250 votes. In the race for Town Justice, Elizabeth D. Smith had 303 votes, while Jeffrey P. Kelley had 297 votes. Unopposed Candidates: Town Supervisor — Sandy M. Senecal had 439 votes; Town Clerk/Tax Collector — Bonnie L. Hopkins had 492 votes.
In the town of Beekmantown, in the race for Town Councilperson: Sharron L. Garden led with 802 votes; Terry F. Sears had 648 votes; and Sydney Sue Garrant had 568 votes. Town Assessor: Gerald V. Luck had 753 votes and Harold E. Relation had 710 votes.
In the town of Black Brook, only unopposed elections were held. The results for Town Supervisor were Ricky L. Nolan with 146 votes; Town Clerk Margaret Hoey with 214 votes; Tax Collector Elizabeth F. Bombard with 250 votes; Highway Superintendent Robert G. Haywood with 251 votes; and Town Councilman (2) Jon P. Douglass and Howard L. Aubin with 224 votes each.
In the town of Champlain, in the race for Town Councilman, Stephen J. Southwick had 527 votes; Richard E. Favreau had 508 votes; Clifford M. Demers had 345 votes; and Samuel M. Blain had 276 votes. John A. Favreau Sr. and John J. Labonte had 723 and 671 votes, respectively, for two Town Justice positions.
In the town of Chazy, in the unopposed races for Town Councilman: Christopher W. Latremore and Jerry J. Deno have 526 and 552 votes, respectively. Unopposed Highway Superintendent candidate Tim Lamica had 545 votes.
In the town of Clinton, in the race for Town Councilman, Jane E. Campbell-Nichols had 111 votes; Daniel W. McComb had 77 votes; Lawrence G. Lagree had 71 votes; and Brenda L. Perreault had 61 votes. Town Justice: Bonnie S. Laclair had 121 votes and Carol Stumpf had 43 votes. Unopposed: Town Supervisor Daniel L. Laclair had 136 votes; Town Clerk Deborah A. McComb had 111 votes; and Town Tax Collector Cindy M. Helm had 154 votes.
Vote on this Story by clicking on the Icon