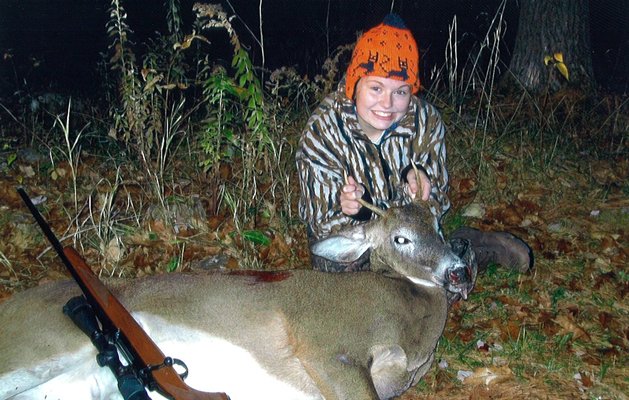 A combination of stiff winds and a few heavy frosts helped to knock the stuffing out of the North Woods, over the past week. As a result, the woods are now more open, and a hunter's field of view is much wider, and extensive. These subtle changes won't necessarily tip the odds in favor of the hunters, but they will likely allow more deer to be seen.
Vermont Fish and Wildlife recently released the results of an interesting survey, which indicates the state's efforts to recruit new hunters appears to be working. The survey revealed a retention rate of 69% among participating youth hunters., who have continued to maintain a presence in the fields and forests as adults.

"Vermont's special youth deer hunting weekend helps to ensure that young hunters get the quality training and experiences they need for lifelong participation," explained Fish and Wildlife Hunter Education Coordinator Chris Saunders, in a news release.
Hunter retention is of great concern to Fish and Wildlife agencies, all across the country. Vermont, with a demonstrated success rate of better than two out of three young hunters is obviously doing something right.

Pack lite, but remember to pack a light
With darkness setting in, well before the evening news, now is an appropriate time for outdoor travelers to replace their flashlight batteries, before it is too late. Hunters, hikers and other woodland wanderers should be aware of the onset of autumn darkness, which occurs with alarming speed. The woods become dark almost immediately after sundown, and as a result, there is very little room for error on the return trip back to camp or to the trailhead.
When it comes to flashlights, I'm redundant. I typically carry a headlamp, in addition to a small handheld flashlight and a micro-light on the zipper of my pack. There is no time to be looking around for a headlamp at the end of the day, as the woods turn into a pitch-black, obstacle course,
Joe Hackett is a guide and sportsman residing in Ray Brook. Contact him at brookside18@adelphia.net
(Continued on Next Page)
Prev Next
Vote on this Story by clicking on the Icon