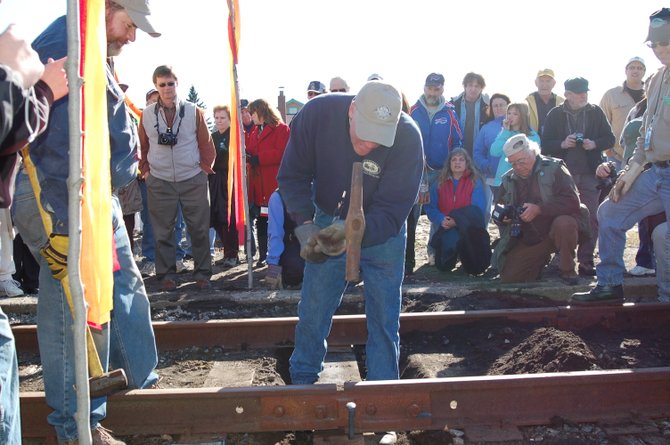 continued — Members of ARTA have complained that the state should stop subsidizing a railroad operation that continually loses money.
"Our organization receives no subsidies from anybody. Let's be real clear about that," Branson said. "Anything that we get from the state is reimbursement from the work we do for them."
Branson said the Adirondack Scenic Railroad is actually making money.
"Not only are we profitable, but we are profitable at a level that many businesses would envy," Branson said.
Moreover, the state Department of Transportation, which owns the railroad right of way, has no plans to tear up the tracks.
"There is no state organization that is interested in seeing these tracks disappear," Branson said. "They are not going to limit possibilities for future generations ... The state is fully behind our plan. If they had the money now, this job would already be done."
North Country Chamber of Commerce Executive Director Garry Douglas spoke in support of the "On Track to Saranac" campaign.
"Walt Disney said, 'People spend money where and when they feel good.' Don't trains make people feel good?" Douglas said. "This train is going to make people feel even better about the Adirondacks. They already feel good about the natural beauty and the abundance of trails and the ways to enjoy the Adirondacks."
To show the organization's support, the Chamber donated $5,000 toward the "On Track to Saranac" effort.
"I said I will never retire until the day this train stops with a load of people from Lake Placid to this station, and the North Country Chamber is fully on board to make this happen," Douglas said.
Adirondack North Country Association (ANCA) Executive Director Kate Fish told the crowd that her group has already helped secure grants to help build a recreation path next to the tracks between Lake Placid and Ray Brook and continues to be a supporter of the railroad.
Vote on this Story by clicking on the Icon