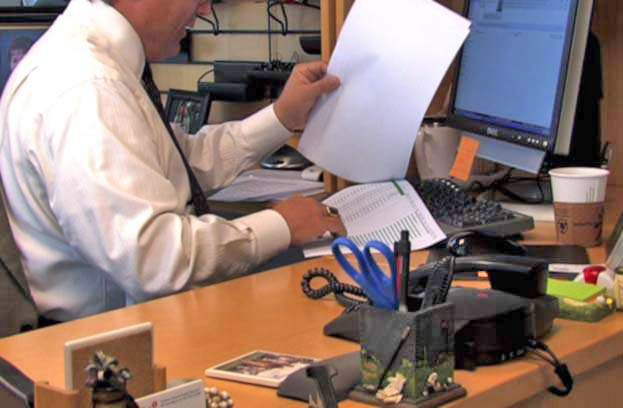 Schroon Lake — Meeting the new state 2 percent tax cap for the 2012 budget was a challenge for the Schroon town board, but it managed.
"It was difficult," Supervisor Cathy Moses said. "Quite frankly, we didn't know how we'd get there.
"Unfortunately, the state of New York painted the entire state with the same brush," she said. "Towns doing responsible budgeting have been penalized with the 2 percent cap. Our town has billed the taxpayers with only the necessary operating expenses for many years."
In preparing the proposed 2012 budget officials found they were $60,000 over the cap just because of uncontrolled increases to workers compensations, employee health insurance and employee retirement fund. That meant cuts in other areas.
The 2012 Schroon budget totals $4,350,024. That's an increase of $14,927 — less than 1 percent — from the 2011 budget of $4,335,097.
The 2012 Schroon tax levy is $2,184,074. That's a $58,282 increase from the current tax levy of $2,125,792. That's an increase of $2.7 percent, but the tax levy falls below the state cap when special districts are removed.
A public hearing on the 2012 spending plan will be held Wednesday, Nov. 9, at 6 p.m. The town board expects to adopt the budget immediately after the hearing.
The 2012 budget does not include any personnel lay offs, but a seasonal golf course position, a seasonal lifeguard and a highway mechanic position will not be filled.
There are no pay increases for any elected officials or town employees. In fact, the supervisor's salary is being cut from $24,564 to $34,000. Moses, who has been supervisor 12 years, is retiring and the town will have a new chief executive in 2012.
"I would have loved to have given raises, but it just wasn't realistic. Salaries have been held steady for the past three years," Moses said. "We continue to offer our employees good health insurance coverage and retirement continues to rise. We are having benefit statement prepared for all town employees so that they might realize the true value of those benefits."
(Continued on Next Page)
Prev Next
Vote on this Story by clicking on the Icon