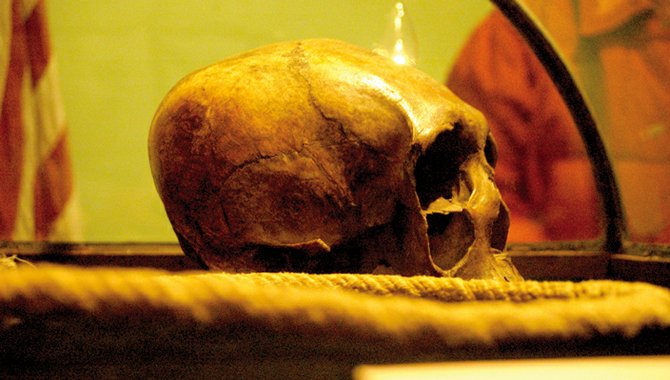 Thatcher said that there were a couple of other experiences caught on tape, including an "orb" of light and a knock that would happen after a question was asked to whoever may have been in the downstairs room other than the ChAPI investigators.
"We were actually surprised at the amount of evidence we had on tape to add to several personal experiences," Thatcher said.
Thatcher said that the team of seven investigators spent the night in the Adirondack History Center Museum on July 1. They filed a report and gave it to Director Margaret Gibbs.
"I'm on the fence on this one," Gibbs said. "I have not had a lot of the direct experiences that others have had, but there are some days that I know that I am in here alone so I could kind of believe what people were saying."
Gibbs said that she was "curious" to see what the results of the investigation were.
"He did give us a written report a few weeks later, and we felt this would be a nice event to bring people in over Halloween weekend and talk about the results."
Along with the presentation, people had the chance to visit the upper floor and the skull of Debosnys, but only after passing through a hall filled with ghosts, goblins and other "frightening" sights.
Vote on this Story by clicking on the Icon