There was a lot that happened in 2011 throughout the region, from flooding and tropical storms to stories of compassion and lending a helping hand.
May
Photo Gallery
Valley News Year in review, Part II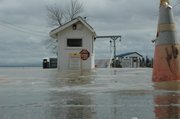 Pictures from stories covered during the months of May through August in the Valley News.
•Local lawmakers rushed to provide funding May 2 as the list of problems from last week's flooding continued to grow.
The Essex County Board of Supervisors approved a resolution authorizing the use of up to $2.5 million from the unappropriated fund balance to help pay for repairs to roadways and infrastructure throughout the county during its regular monthly meeting.
"According to the lists that I have received, we are currently looking at about $2.2 million in damages," County Manager Daniel Palmer said. "We would use the money to fund projects as they came down the road."
Palmer said that the ideal situation would be that the funds would eventually be replenished through federal relief funding.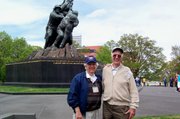 •The experience was, "Almost undescribable."
That is how Kenneth Coonrod of Willsboro described his trip to the World War II Veterans Memorial in Washington, D.C., last month.
"It was far above what I ever expected it to be," Coonrod, who served in the Navy from 1944 until 1946, said. "They treated us well the whole time and there were a lot of vets who took the trip."
The trip to the memorial was made possible through Patriot Flight, a volunteer organization affiliated with the National Honor Flight Network, which gives veterans a chance to fly for free to visit the memorial in Washington, D.C.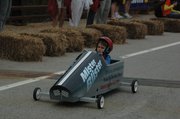 •Daffest kicked off a couple weeks later than expected.
The record flooding and high water put a damper on the expected running of the festival, which was scheduled from April 29 through May 1.
However, organizers came back with a similar program for the weekend of May 13 through May 15.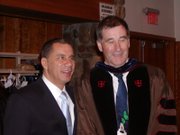 (Continued on Next Page)
Prev Next
Vote on this Story by clicking on the Icon