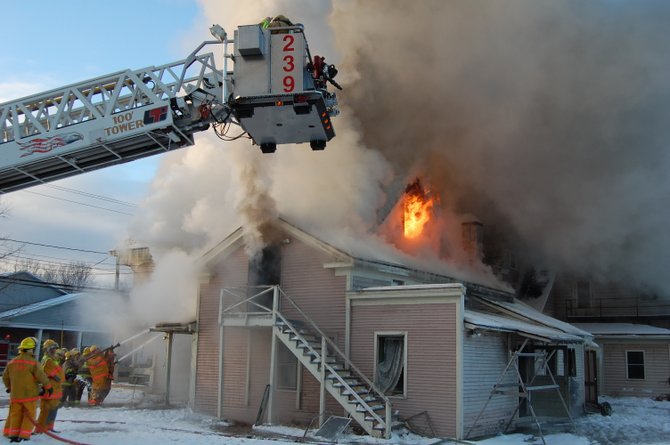 Some of the residents were up for the day when members of the Willsboro Volunteer Fire Department started the evacuation procedure, while some had to be woken up.
"I was on my couch asleep, snoozing away," Betty Sayward, a resident at Lakewood, said. "Then I heard that someone was there knocking at my door. I opened it and there was the fireman who told me that I had to get out of the place."
"I had a neighbor knocking on my door and asking me if I had heard about what was going on," Betty's daughter-in-law, Janet, said. "I came down to the fire station and came in to find her and there they all were having doughnuts and coffee."
•In Keene, a grassroots effort successfully established high-speed internet access without the help of federal dollars – and the project could serve as a model for other communities in the Adirondacks.
Two of the men behind the effort presented their project to the Adirondack Park Agency Board of Commissioners Thursday morning.
David Mason and Jim Herman are the co-directors of the Keene New York Town-Wide Broadband Internet Project. The duo started out four years ago to bring universal broadband internet service to their community.
Herman says the goal was to make broadband internet available to approximately 1,000 homes and businesses in Keene and Keene Valley and they wouldn't back down from their goal of making high-speed internet readily available for all students. Herman says good internet access is a critical tool for students in rural areas.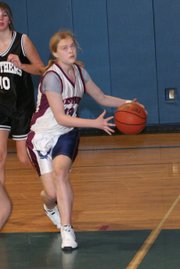 •When the coach calls your name for the first time, it can be a thrilling and exciting experience, especially if it's the first time in two years that you've heard that name come from the coach's mouth during a game.
For Westport Central School District senior Molly Rascoe, that time came during a Jan. 21 girls varsity basketball game against Crown Point, as she entered her first game since kidney disease and the subsequent transplant surgery.
Vote on this Story by clicking on the Icon