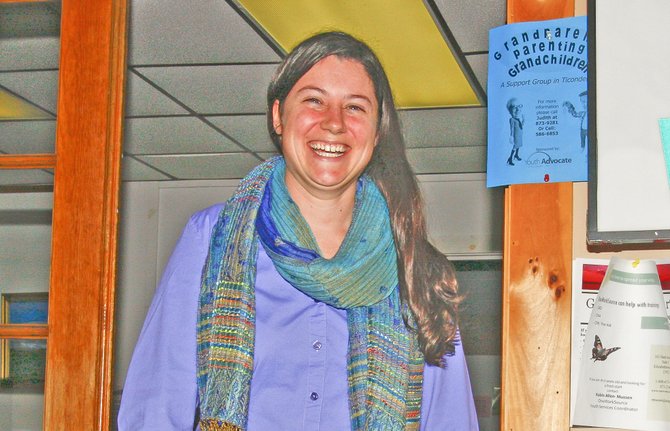 continued — The GED exam is now administered for the state by the American Council on Education. Earlier this year ACE joined with Pearson, a for-profit educational services firm, to form a new company, GED Testing Service, which will develop a new test. The new version of the GED test will align with increased high school graduation requirements and be computer based.
Currently the New York State Education Department is responsible for the GED exam. In 2014 GED Testing Service will be responsible for most of the administrative duties, such as scoring. The state will grant degrees based on GED Testing Service scores.
Many in the social services field believe the new GED tests, locations and fees will have a negative affect on those without high school degrees.
"While state policy regarding high school equivalency credentials falls under the state Education Department, it has great impact on the human services sector as there are 2.8 million adults in the state who are out of school and lack a high school credential," Sierra Stoneman-Bell, co-director of the Neighborhood Family Services Coalition, testified before the state legislature. "Many of these New Yorkers rely on human services organizations to develop their skills, continue their education and prepare for the workforce. For those who left high school without a diploma, the test of General Educational Development (GED) has been an important gateway to post-secondary education and professional advancement. The workforce development and adult literacy systems rely heavily on the GED as a milestone of progress.
"The state legislature has an important role in ensuring that New Yorkers have access to educational pathways," she said. "A strong second chance system is crucial for New York's human capital development and our economic recovery.
"There will be a new GED exam in 2014, which will be more difficult and more expensive," Stoneman-Bell added. "The GED Testing Service is developing the new exam to be aligned with the Common Core Standards to indicate college and career readiness. This sets a higher bar for adult learners before the Common Core is even implemented in the K-12 system. Assuming current adult education investment and capacity, a more difficult GED test will likely reduce the number of testers who pass the test, also impacting the workforce system which relies on the GED as a key outcome."
Vote on this Story by clicking on the Icon