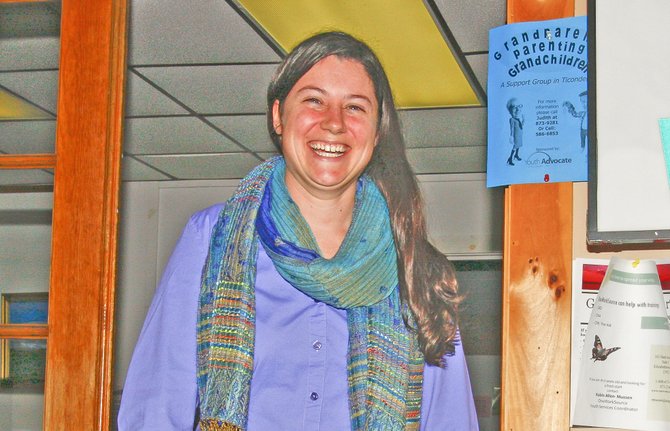 Port Henry — Test changes may make it more difficult to earn a GED — general education development degree.
That's the concern of Maria Burke, director of the Literacy Volunteers of Essex/Franklin Counties.
The New York GED test program is scheduled to make some major changes in 2014. The test will become more intellectually challenging as it its aligned with increased high school graduation requirements, it will be administered online only, there will be fewer testing sites and students will have to pay $120 to take the exam.
"It's no longer a paper and pen exam, everything is online," said Burke, who is based in Port Henry. "A lot of people sitting for the GED may not know how to properly use a computer. The exam is timed, but if they don't know how to type, it will hurt their overall score."
Burke also noted the state has reduced the number of GED test site from 268 to 19. There will be no test sites in the North Country.
"Sites where the exam will be administered will drop from 200+ to 19, none of which are located in Essex, Franklin, Clinton, Hamilton, Washington, Saratoga and St. Lawrence counties," Burke said. "Students who don't have a driver's license or a car will have to find transportation to the closest testing site — Albany County or Jefferson County."
Burke is also concerned the new price to take the GED exam will discourage people.

"Students will have to pay to sit for the exam, more than $100," she said. "People don't have the money to pay for the exam."

New York statistics show 2.8 million residents do not have a high school degree.
"Literacy Volunteers cannot refer students to take the GED or administer the GED, but we have a great partnership with BOCES and GRASP (Giving Rural Adult a Study Program) that can," Burke said. "Our GED prep program will have to alter the way we prepare these students by exposing them to more computer and technology training. We are currently exploring a computer literacy program (typing, Microsoft Office, Internet) that these students could benefit from."
(Continued on Next Page)
Prev Next
Vote on this Story by clicking on the Icon