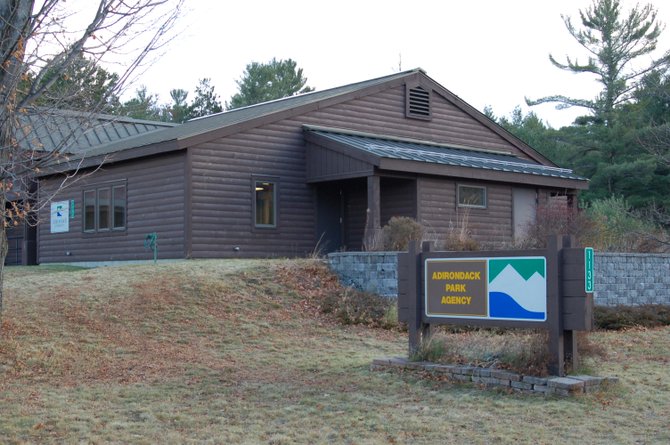 continued — ● Project Phasing
● Protections to Local Government
● Project Management
Presentation of Draft Findings and Conditions
● Phasing and Infrastructure (S. Reynolds)
● Independent Environmental Monitors (R. Weber)
● Coordination with Local Approvals (S. Reynolds)
● Agency Review of Future Subdivision and Development (S. Reynolds)
Implementation (S. Reynolds, R. Weber)
At the end of the presentations this afternoon, Board members will discuss the project and provide input for their January meeting, when they are expected to make a determination on approval of the project.
At 4:30 p.m., interim reports will be given from the following APA committees: Regulatory Programs, Park Ecology, State Land, Local Government Services, Park Policy and Planning, Legal Affairs, Economic Affairs, Enforcement, Public Awareness and Communications, and Administration.
Document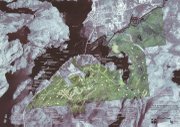 About the project
The 2005-100 project application was filed by Preserve Associates, LLC (Sponsor), and Big Tupper, LLC, Tupper Lake Boat Club, LLC, and Oval Wood Dish Liquidating Trust (Landowners) for an Agency permit for a mixed commercial and residential development on the sites of the former Big Tupper Ski Area, former McDonald's Marina and the surrounding Oval Wood Dish lands in the Town of Tupper Lake, Franklin County. The development proposal was first announced in February 2004.
See a map of existing landowners around the project.
The project site is approximately 6,235± acres of property and includes lands of the former Big Tupper Ski Area, the surrounding Oval Wood Dish landholdings, and the former McDonalds Marina. Most of the site is located east of NYS Route 30, except for the marina and two other small parcels that are located west of Route 30. The site includes about 1,800± feet of frontage on Lake Simond and about 235± feet on Big Tupper Lake at the marina.
The applicant proposes to develop a planned resort development with a ski center, a marina with 40 boat slips, an equestrian facility, a resort owners' clubhouse, a gym/spa recreation center, recreation trails for hiking and cross-country skiing, a 60-unit West Face Inn, and 706 single-family and multiple-family residential dwelling units: 206 single-family dwellings; 39 Great Camps; eight Artist Cabins at the base lodge area of the ski center; and 453 townhouse units (duplexes, triplexes and quadplexes).
The applicant proposes to undertake the project in four phases over 15 years. The Adirondack Club is being marketed as an Orvis Sporting Lifestyle Community.
See the Project Description (PowerPoint slide show) from the APA.
HOW DO YOU FEEL ABOUT THE ADIRONDACK CLUB AND RESORT?
Leave a comment below. Are in favor of the Adirondack Club Resort? Are you against the project? Why?
Vote on this Story by clicking on the Icon