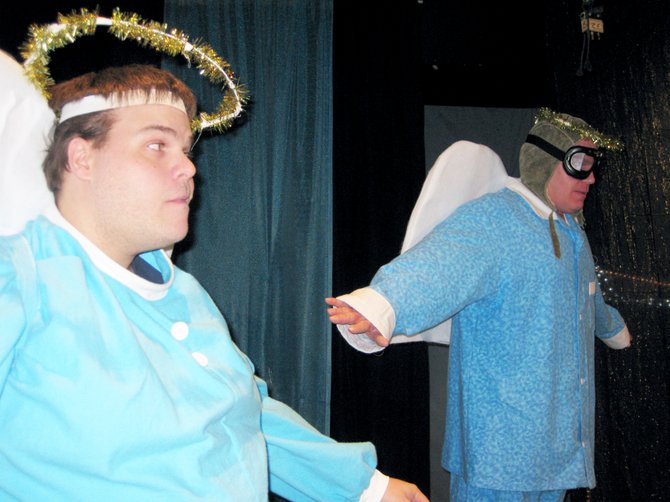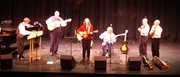 The Lake Placid Center for the Arts invites the public to celebrate the holidays Adirondack style on Saturday, Dec. 17, at 7 p.m.
The 11th annual An Adirondack Christmas concert will feature Dan Duggan, Roy Hurd, Peggy Lynn and Frank Orsini. Tom Hodgson and Henry Jankiewicz return as special guests. These celebrated Adirondack musicians join together to delight audiences of all ages with a special program that has quickly become an Adirondack holiday tradition.
Tickets are $12 for adults, $10 for students and seniors, and $6 for children under 12. Call 523-2512 for tickets or www.LakePlacidArts.org for more information.
Each December, the Pendragon Theatre celebrates the theatre community and the sprit of the season through its holiday offering.
Catherine Gray's hour long adaptation of Charles Tazewell's classic children's story, "The Littlest Angel," is full of songs, humor and heart and has delighted sold-out audiences in theatres across the country.
Performance dates and times for Pendragon's production of The Littlest Angel are as follows: Dec. 17 at 2 and 7 p.m.; Dec. 18, at 4 p.m.; and Dec 20 through Dec. 23 at 7 p.m.
It is directed by Kent Streed and features the following ensemble: Jessica Deeb, Scott Eichholz, Matt Eick, Terry Kemp, Peg Orman, David Zwierankan.
Children in the Tri-Lakes area are invited to come be a star on the Pendragon stage this holiday season. The theatre has arranged a special, free craft project for children that attend performances of The Littlest Angel.
Forty-five minutes prior to curtain, children accompanied by an adult, are invited to decorate a star that will then be hung on the set for that performance. After the show, all the stars will have an opportunity to take a picture with the cast on the set they've helped decorate. Each child will get to keep their star as thanks for their contribution to the set.
Vote on this Story by clicking on the Icon