Ticonderoga — One of every five local children is living in poverty this Christmas.
The childhood poverty rate for Essex County is 19.3 percent, according to the U.S. Census Bureau. That's an increase from 17.1 percent five years ago.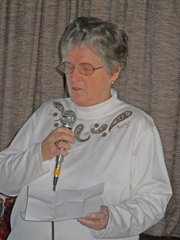 "These numbers are staggering," said Margaret Beuerlein, director of the Ticonderoga Food pantry. "So sad."
In Ticonderoga 21.4 percent of people age 17 and younger live in poverty. In Crown Point it's 20.9 percent, Moriah 17.4 percent and Schroon 8.2 percent.
Overall, 13 percent of Essex County residents live in poverty, according to the government.
Essex County is near the national average — 19.8 percent — in childhood poverty. The county is slightly better than the state average of 20 percent. All of those numbers have increased in the past five years.
Poverty is defined by the federal government based on income and household size. A family of four earning $22,113 or less a year meets the poverty threshold. The income level rises to $26,023 for a family of five and so on.
According to the Census, 16.4 million children now live in poverty in the United States. That's 22 percent of all American children, the highest percentage since 1959.
The statistics are no surprise for those who work with families and children.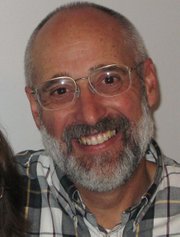 "Having worked as a geriatric protective service social worker for 20 years, I've about seen it all," said the Rev. David Hirtle, pastor of the First Congregational Church in Crown Point. "I have observed that the poverty in this area is deeper and more entrenched than I have previously seen. Further, because of this, many of the families in this area go unnoticed...they are invisible because they have been in this situation for such a long time.
"This is a tragic truth of this area — we are invisible to to the powers that be because of our poverty," he said. "After all, money talks. Take a look at the percentage of children in Crown Point who qualify for the school meal program. I rest my case."
(Continued on Next Page)
Prev Next
Vote on this Story by clicking on the Icon