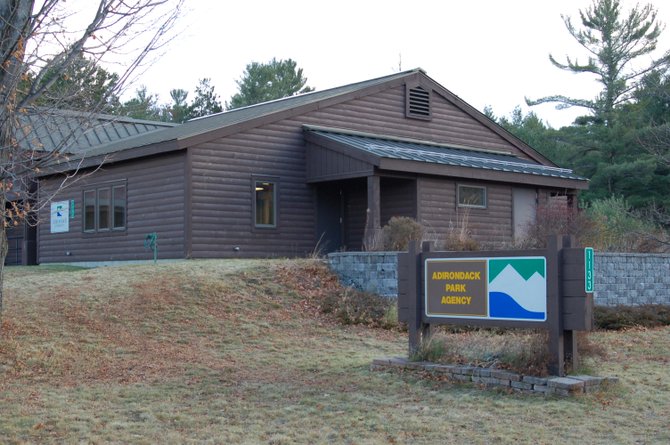 continued — "Our questions do not end until the process is decided and concluded," Ulrich said.
See the Board's questions and answers from the meetings on Nov. 17 and Nov. 18.
Today's meeting will end at 5 p.m. The Board will reconvene on Friday morning at 9 a.m. and conclude its business at 4:30.
Use the following link to access the December mailing materials.
Thursday morning topics
APA commissioners and staff discussed several issues facing the Adirondack Club and Resort during Thursday morning's meeting: the proposed PILOT program (tax breaks for development residents); alternative designs for the project, as proposed during the adjudicatory hearings; wildlife survey and habitat; Cranberry Pond/Tupper Lake Reservoir (used to draw water for snowmaking at the ski area); and use of the ski area.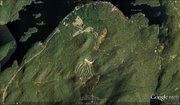 APA Counsel John Banta reminded commissioners of the key point in regard to the use of the ski area: The renovation and operation of the ski area will only occur if the project sponsor believes the residential sales within the project justify the investment.
The local group ARISE (Adirondack Residents Intent on Saving Their Economy) will be operating the Big Tupper Ski Area for the third season this winter as part of an agreement with the project sponsor. Banta made it clear that ARISE's ski area management is not related to the project.
As for Cranberry Pond just east of the golf course, commissioners were inquiring about the amount of water that could be drawn out of the reservoir for snowmaking and what impact the beaver dam could have on the pond in case it fails. The pond currently has a capacity of 20 million gallons. Commissioners want to make sure the pond can replenish itself in a timely manner during heavy snowmaking days. Amphibian mortality could result if the water level is drained so low that it exposes the hibernating animals during the winter.
Vote on this Story by clicking on the Icon