Ticonderoga — Christmas came early for Ticonderoga officials.
Supervisor Deb Malaney learned Dec. 8 the community has been included in the state's $785 million Regional Economic Development Council initiative.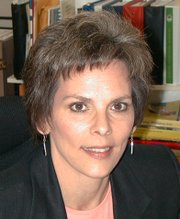 Ticonderoga will receive $598,575 for water and sewer improvements on John Street and $270,000 to install a fuel station at the town airport.
"That $600,000 for infrastructure improvements is a huge gift," Malaney said. "It's a great benefit to the residents on John Street and to the community."
The water and sewer work in desperately needed in that part of Ticonderoga, the supervisor said.
The grant for the airport project is a welcome surprise, she said.
"We weren't counting on that, but we're very pleased to get it," Malaney said.
The airport money will be used to install fuel tanks and a pump at the town-owned Ticonderoga air strip. Small planes will be able to use the facility for refueling.
"The FAA (Federal Aviation Administration) thinks this is needed in the area and will be a big boast to the airport," Malaney said.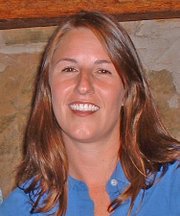 The Regional Economic Development Council initiative also funded two other local projects.
The Fort Ticonderoga Association received $20,320 for a historic preservation planning report and the town of Hague got $44,000 for a Hague Brook stormwater reduction program.
The grant to Fort Ticonderoga, through the Office of Parks, Recreation and Historic Preservation, will fund a structural condition evaluation for Fort Ticonderoga in 2012 that will be used to make long-range decisions regarding the fort and its walls. This evaluation will establish the structural priorities for Fort Ticonderoga and identify options for repair.
The grant project is part of a larger Fort Ticonderoga planning initiative being prepared by PGAV Destinations. Phase 1 of this plan is expected to be complete in early 2012.
"A clear analysis of the structural needs of the fort and its walls is one of our highest priorities at this time," said Beth Hill, Fort Ticonderoga executive director. "The state grant allows for us to include this evaluation as we plan for a vibrant future for one of America's greatest treasures. It will help us best preserve the fort while reaching our greatest potential as a major destination in New York."
(Continued on Next Page)
Prev Next
Vote on this Story by clicking on the Icon