Lake Pleasant — Broadband is a sore issue in the central Adirondacks, with few hot spots for high-speed to satisfy the needs and wants of businesses and individuals in the 21st century.
But following the first competitive funding applications under Gov. Andrew Cuomo's economic development councils, two projects to string fiber-optics into underserved population centers in the county should begin soon.
In the north, Slic Network Solutions, part of the Nicholville Telephone Co., was approved for a $596,000 grant to connect Tupper Lake, recently wired but not yet functional, down Route 30 and into Long Lake.
The other project will be led by Frontier Communication. That company provides about 90 percent of the county's internet, said Hamilton Industrial Development Agency Director Ann Melious. They'll get $472,000 for infrastructure upgrades to their service network.
Nicholville Telephone CEO Mark Dzwonczyk said the 23 miles of fiber-optics are an expensive installation, but more investment is needed to build out connections in the town center. There are also plans to use wireless repeaters to increase internet availability.
The hamlet of Long Lake is very lake-centric, said Hamilton Board of Supervisors Chair Bill Farber. The clear lines of sight around the lakeshore should allow Slic to use repeater towers rather than laying cable to move data around the area.
The North Country Regional Economic Development Council strategic plan estimates a total cost of $4.8 million to wire up the county.
Document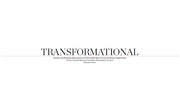 Slic operates on a business model that doesn't make economic sense, said Dzwonczyk. The county has had to go without for so long because the cost of installing the information pipelines is simply too much for sparsely populated places like Hamilton County. They make it work through federal and state funding, like the economic council grant, he said.
"Six hundred thousand just for the initial installation," said Dzwonczyk. "You can imagine it's pretty expensive on a per-person basis."
CORRECTION: Mark Dzwonczyk was attributed as president of Slic Networks. The attribution was changed Dec. 27 to CEO of Nicholville Telephone.
(Continued on Next Page)
Prev Next
Vote on this Story by clicking on the Icon