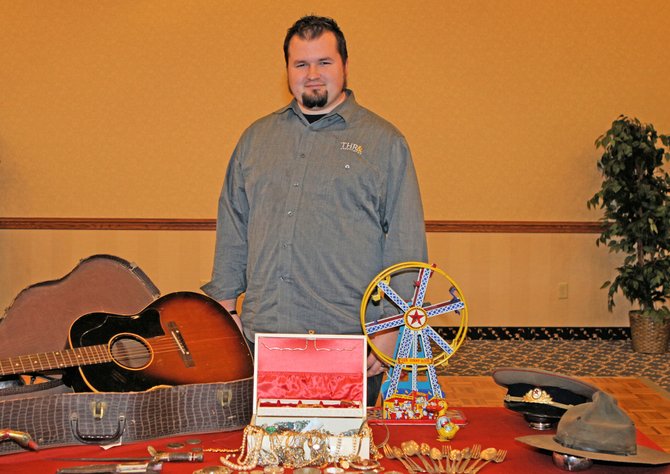 continued — Enright said the American Coin Buyers Guild has already found some valuable items in Ticonderoga.
"We get to see some really incredible stuff," he said. "We've already seen some really cool stuff in Ticonderoga."
Enright urged people to keep an open mind.
"You could come across the next big find," he said. "Whether you have an old Morgan silver dollar, blanket bill, pocket watch or just a class ring from when you were in high school, bring it down to the show and find out what it's worth and possibly even get paid for it right on the spot. Don't have a Morgan dollar, or Kruggerand? No problem, the ACBG even purchases gold items. If you have mismatched ear rings, a broken necklace or even costume jewelry, we have the resources to pay top dollar for your gold and silver items."

For further information call 217-726-7590.
Vote on this Story by clicking on the Icon