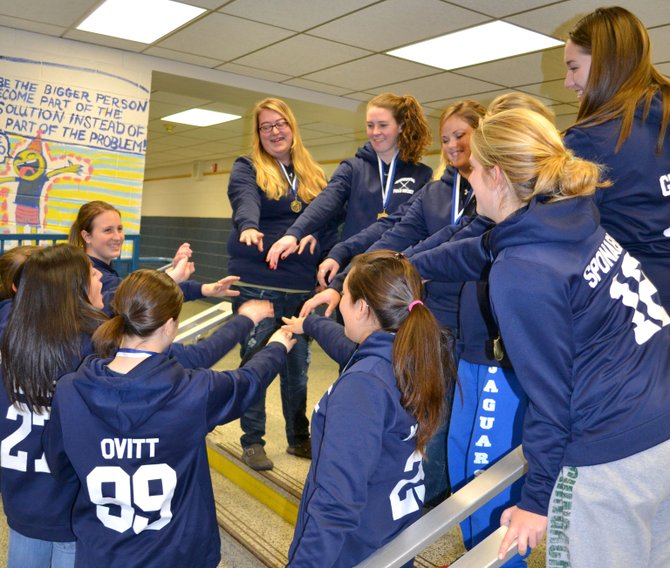 North Creek — Adirondack League champions Johnsburg Jaguar Field Hockey gathered one last time in team colors to show off their awards for this year's play.
Photo Gallery
Johnsburg Jaguars get 2011 awards
The Johnsburg Jaguar 2011 field hockey team took the Adirondack League championship, the league sportsmanship award and a team scholar-athlete award for their efforts athletically and academically this season.
Added to the team's trophy case were the Adirondack League championship trophy, a scholar athlete award for a combined team scholastic average of at least 90 and the sportsmanship award.
The sportsmanship award is often thought of as a consolation prize, said Coach Jill Toney, and the Jaguars get it as the smallest school in their section. This year, having won the league championship, the prize shows that the team's good attitude on the field is still exemplary.
Vote on this Story by clicking on the Icon