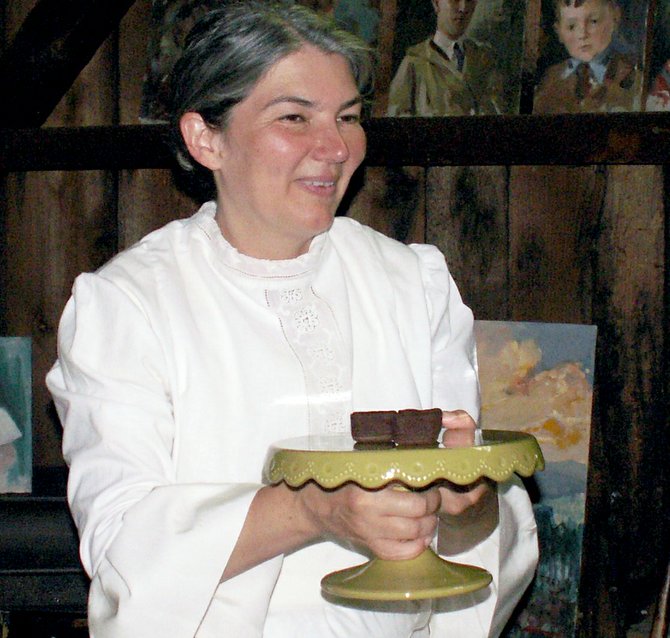 continued — Since the disaster struck, the JFRC has helped raise thousands of dollars through such events as an acoustic concert held at the Amos and Julia Ward Theatre in Jay, sponsored by the Jay Entertainment and Music Society (JEMS); an outdoor pig roast at the Brookside Motor Inn; and a concert at Upper Jay's newest venue, The Church.
Funds have already begun to be disbursed to people most affected by the storm, via a committee set up by the town of Jay. However, the concern remains that, given the extent of the damage and the time of year, more financial help is needed to help flood survivors rebuild or explore other available options for putting their lives back together.
"People have been incredibly generous—both in terms of the outpouring of volunteer help we saw right after the storm and in reaching down deep into their pockets to donate whatever they could," JFRC member Eric Klotzko said. "But the need is still there. The township of Jay sustained the greatest amount of devastation, by far, among all towns in Essex County and is up there among the hardest-hit communities in New York state—with damage estimates in the millions. And now winter is at our doorstep."
To explore ways you can help in the recovery effort or for more information on the JFRC, email the committee at jayrelieffund@klotnet.net, or contact Eric Klotzko at 946-7655 or eric@klotnet.com; or Jay Ward at 524-0545 or jayward@wardlumber.com.
For more information on The Belle of Amherst performance at BluSeed Studios, please contact Fred Balzac at 946-8323 or fredbalzac@aol.com.
Vote on this Story by clicking on the Icon