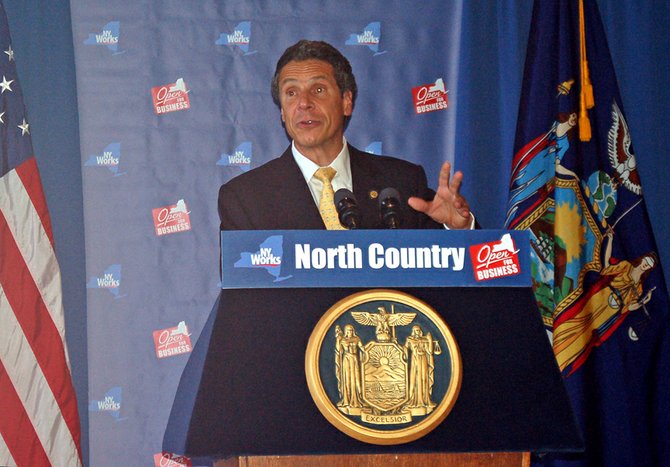 continued — -$1 million will support Nojaim's Supermarket, a collaboration of private business, a regional health institution, and a major university to address food deserts in an urban center. This project will help encourage health and wellness education.
-$394,000 will support construction of the South Side Food Cooperative's new facility in the South Salina Trade Area. This project will help bring fresh, healthy, fairly-priced foods and household products to residents of the Southside neighborhood, while also promoting cooperative ownership and sustainable economic growth.
-$3 million will support redevelopment of the Syracuse Inner Harbor for the transformation of 32 acres of waterfront property for housing, recreational and commercial opportunities. Brining new life into a struggling area, this project will support the Inner Harbor as it connects the City of Syracuse, through the New York State Canal System, to communities across New York State and throughout the eastern seaboard.
Investing in Advanced Manufacturing and Research Development
-$3 million will create the New York Energy Regional Innovation Cluster at the Syracuse Center of Excellence. This project will support the expansion and equipping of space at the facility to study the energy efficiency of buildings.
-$1 million will expand Currier Plastics in Cayuga County. This project will help improve the critical core cluster of advanced manufacturing and bolster the region's export capacity.
-$1.5 million will help the C-Speed Advanced Technology Manufacturing Center in Onondaga County to commercialize state-of-the-art market air surveillance radar that can operate free from wind-tunnel disturbance. In partnership with research being conducted in the North Country, this project reflects the type of multi-regional collaborations inspired by the Regional Economic Development Council effort.
The Central New York plan includes a total of more than 74 projects and grants totaling $103.7 million.
2. NORTH COUNTRY IS NAMED BEST PLAN AWARDEE:
WILL RECEIVE $103.2 MILLION
Strategy for Investing in Infrastructure and Industries in the North Country
Vote on this Story by clicking on the Icon