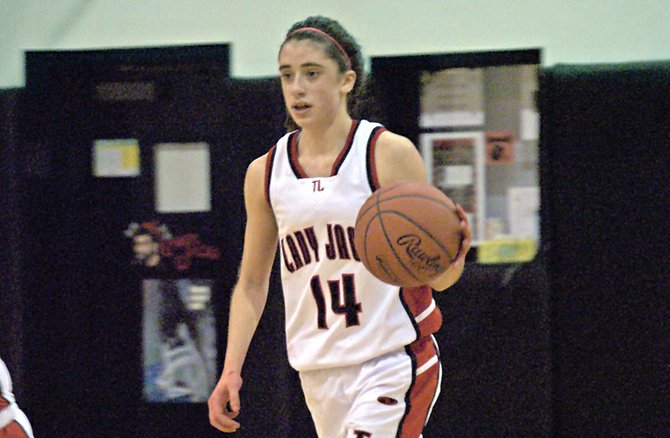 Tupper Lake — The Tupper Lake Lumberjacks split their basketball games against Chateaugay Dec. 8, as the boys dropped a 41-14 contest and the girls scored a 41-39 win over the Class D Final Four representative.
The Lady Lumberjacks (3-1, 1-1) outscored the Lady Bulldogs 13-8 in the second quarter and ended the game with a 16-12 advantage in the fourth.
Katie Stuart scored 21 points to pace the Lumberjacks offense, while Carley Aldridge scored eight points, Sam Sanford scored six, Kelsie St. Louis four, the duo of Lizzie Zurek and Paige Duckett three and Kristin Bickford two.
In the boys game, Mitch Keniston led the Lumberjacks (1-5, 1-1) with eight points, while Jordan Garrow scored three points, Garrett Planty two points and Austin Duckette scored one point.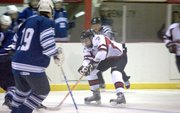 On Dec. 7, the Lumberjacks boys hockey team fell behind 3-0 to Ogdensburg before losing 7-3.
After trailing 3-0, Broyce Guerette scored twice, the first on assists from Elliot Fletcher and Pierson St. Pierre, to cut the lead to 3-2.
The teams then traded goals, as John Bujold cut the lead to 4-3 on a Chace Toohey assist. OFA finished the game with the final three goals.
Marcus Richer stopped 33 shots on goal in net for the Lumberjacks (0-2-0, 0-1-0).
On Dec. 9, the Champlain Valley Athletic Conference basketball season gets under way at the Plattsburgh State Fieldhouse with four games and continued into Saturday, Dec. 10, part of the Coaches V. Cancer CVAC Challenge.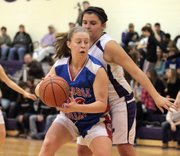 At 3:45 p.m., the AuSable Valley Lady Patriots will start their Division II title defense against the Lake Placid Lady Blue Bombers.
At 5:30 p.m., the Moriah Vikings, playing the 2011-12 season as a Class C squad, will open the boys season against the Northern Adirondack Bobcats.
The girls take back the court at 7 p.m. with a game between the Peru Lady Indians and the Plattsburgh High Lady Hornets, which will be followed at 8:30 p.m. with boys hoops between the same two teams.
(Continued on Next Page)
Prev Next
Vote on this Story by clicking on the Icon