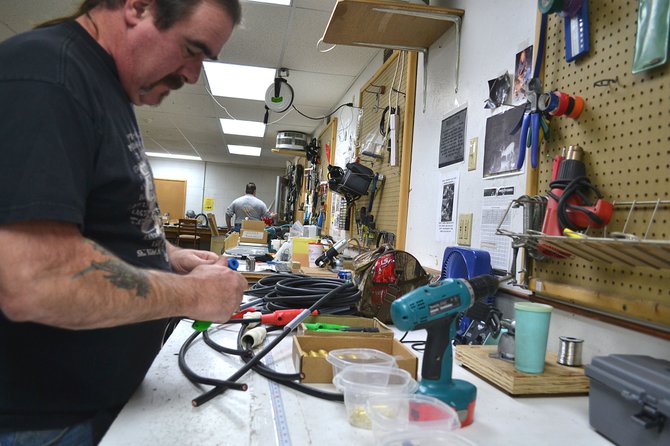 continued — They'd still be behind competitors when it comes to demonstration of their equipment but will be able to do full- or half-scale testing of their offerings.
Satellite office
Studnicky said they'd like to keep expansion local, but they've been mulling over a satellite facility in the western U.S.
A distant facility would allow them to keep their staff working in North Creek, and if the new office was strategically placed somewhere like Nevada, they'd achieve much faster delivery dates. Right now, order fulfillment can take five or six days to faraway places. With a western facility, they'd be within three days of any destination.
Good for economy
Staff mostly lives within a 15-minute drive of work, Studnicky told the planning board. That's something of a rarity in the Adirondack Park, said Warren County Economic Development Corporation President Vicky Prett-Gerbino.
Her office is under a lot of pressure in Warren County to get jobs in rural areas, she told the planning board. Town supervisors tell her about the treks their constituents must undertake to return from work to pick up a sick child. These inconveniences add up and can drive families away from small towns.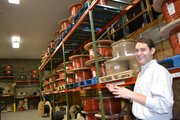 Keeping community business local, especially when they want to expand, is a major priority, she said.
"That is where we should be spending 80 percent of our time," said Prett-Gerbino.
Local commitment
Studnicky started the company in 1977 in New Jersey and moved to North Creek when they decided to move away from local supply into mail-order deliveries. His parents honeymooned in North Creek and promised they'd retire there. After they made good on that promise, Studnicky visited them in the hamlet and fell in love with it, too.
Staying as close to the current facility as they can is important to Studnicky. He has a strong sense of community identity with his company supporting a scholarship with Johnsburg Central and contributing to the Hudson Headwaters Healthcare Network.
Vote on this Story by clicking on the Icon