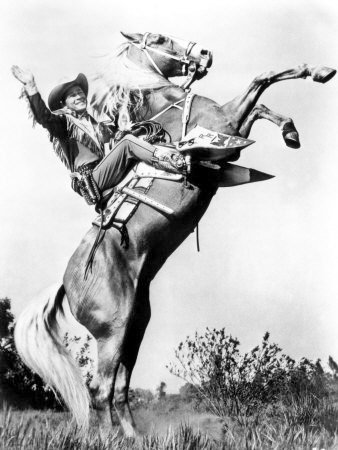 Crown Point — Lorraine Dudley remembers her first crush. It was a horse...Trigger, the faithful steed of singing cowboy Roy Rogers.
"I was always horse crazy," said Dudley, a long-time Crown Point resident. "I always liked the old cowboy movies when I was a kid. The first thing I always noticed were the horses. I loved Trigger."
That love of Trigger eventually grew to include Rogers.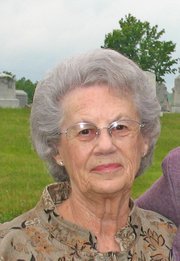 Now, more than 70 years after Tiger, Rogers, and Rogers' wife Dale Evans debuted in the movies, they are being remembered in a book. "The Touch of Roy and Dale: The Impact and Influence of Roy Rogers, the King of the Cowboys, and Dale Evans, the Queen of the West" was released Dec. 1 by author Tricia Spencer.
The book includes a fan letter written to Rogers from a young Dudley.
"I really don't remember writing the letter," Dudley said. "It was a long time ago. It doesn't surprise me I would write a letter to Roy Rogers, I loved him, but I can't remember it.
"When they (book publisher West Quest) called me to tell me I was in the book I was very surprised," she added. "It's kinda exciting."
The book tells the rippling affect that Rogers and Evans had on the lives of others, told through stories from family, friends and fans. The book marks the 100th birthdays of the late stars. Rogers would have been 100 in 2011 and Evans in 2012.
When Spencer acquired 40,000 pieces of fan mail from the Rogers estate more than eight years ago, she discovered fan letters, never-before-seen photos, poetry, art and songs end to Rogers and Evans. Included was a letter from Dudley.
Dudley said she was attracted to Rogers because of his horse and his goodness.
"Morally he was very good person," Dudley said. "In real life he helped a lot of people. He did a lot of good. I think that's what really drew me to him."
(Continued on Next Page)
Prev Next
Vote on this Story by clicking on the Icon