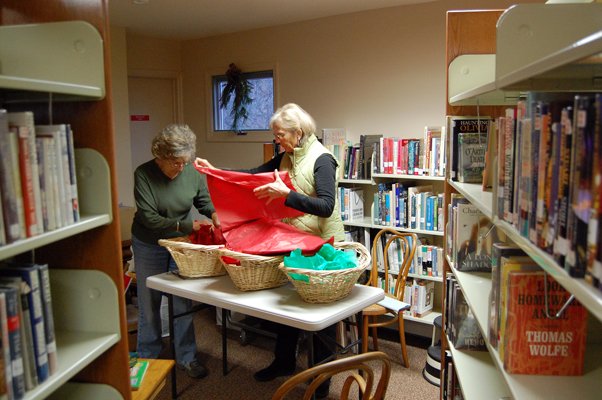 continued — Phase 2 should be completed within a year.
Phase 3 will include exterior work, including a gazebo and space for summer book sales and children's events. It should be completed within two years.
The library further includes an electric fireplace with lounge chairs and an antique bookcase from Clark's office.
"He was an eclectic reader and had a very large library of his own," Castine said. "I know he'd be happy."
The ribbon-cutting ceremony is Dec. 10, at 11:45 a.m., and the grand opening and holiday reception hosted by Friends of the Library will follow through 3 p.m.
The move would not have occurred without extensive fundraising' personal donations, volunteers and help from groups such as Friends of the Library.
The library is still seeking donations to pay for future work and purchase books. Anyone interested should contact Tina Trombly at 846-7799.
"We are just so happy it is finally a reality," Castine said. "It is a joy to see this come together.
"I think this will make people hungry for books."
Vote on this Story by clicking on the Icon